If you're in need of a professional to polish your photos, you may be wondering how to find the right photo retoucher for your project. in this blog post, we'll discuss where to find photo retouchers, why you might need their services, and how to choose the perfect one.
We'll also cover some frequently asked questions about photo editing that can help you make an informed decision.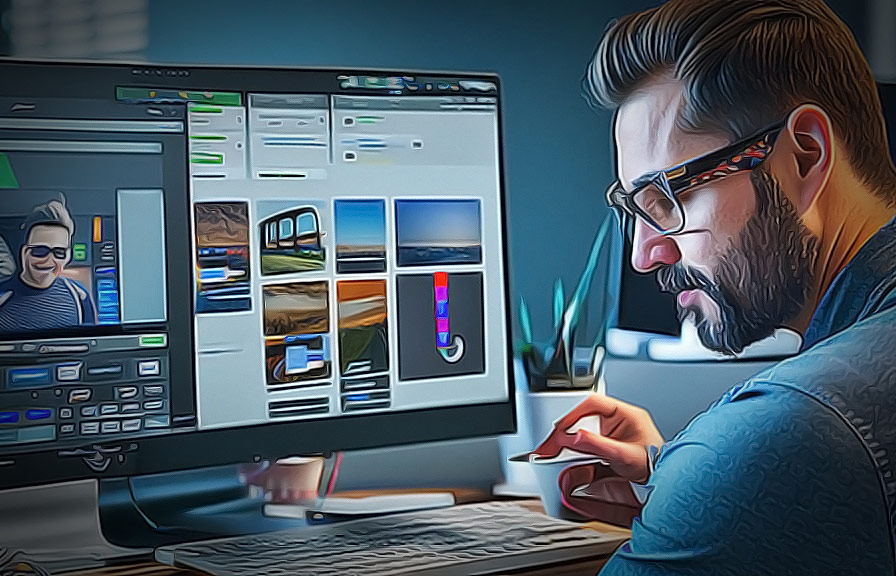 Finding photo retouchers
One of the best ways to find a skilled photo retoucher is by searching online for a photo retouching service such as photorelive. this is a platform that connects photographers and clients with experienced photo retouchers who can provide top-notch retouching services.
By using a platform like this, you can browse portfolios, compare prices, and read reviews to find the right fit for your project.
Another option is to ask for recommendations from friends or colleagues who have used photo retouchers in the past. word-of-mouth referrals can be invaluable, especially if the person recommending the retoucher has worked with them on a project similar to yours.
Social media platforms like instagram, facebook, and linkedin can also help you find talented photo retouchers. by following industry hashtags, joining photography groups, and engaging with the community, you'll come across numerous professionals offering their retouch photo and photo editing services.
When to choose photo retouching services
photo retouching services can be beneficial in many situations. here are a few examples of when you might need a professional retoucher:
1. Improve the quality of your images: if you have a photo that's slightly out of focus, overexposed, or has other minor issues, a photo retoucher can help you fix these problems and make your image look its best.
2. Add creative effects: photo retouchers can add artistic effects, like color grading or stylized filters, to enhance the overall look and feel of your photos.
3. Commercial photography projects: in the world of advertising and product photography, image quality is paramount. retouching services can help you create a polished final product that meets your clients' high standards.
4. Event photography: whether you're shooting a wedding, a corporate event, or a family gathering, photo retouching can help you deliver a beautiful collection of images that your clients will cherish for years to come.
How to choose the right photo retoucher
When selecting a photo retoucher, consider the following factors:
1. Experience and expertise: look for a retoucher who has experience working with the type of images you need edited. for example, if you're a fashion photographer, choose someone who specializes in fashion retouching.
2. Portfolio: a retoucher's portfolio should showcase their ability to work with a range of styles and subjects. review their work to see if their retouching style matches your vision for your project.
3. Reviews and testimonials: read reviews and testimonials from previous clients to get a sense of the retoucher's professionalism, communication skills, and attention to detail.
4. Turnaround time: ask about the retoucher's typical turnaround time to ensure they can meet your deadlines.
5. Price: while it's essential to stay within your budget, remember that you often get what you pay for when it comes to photo retouching services. it may be worth investing in a higher-priced professional if their work is exceptional and will elevate your project.
Answering your photo editing questions
Where can i find clients for photo editing?
To find clients for your photo editing services, consider the following strategies:
1. create a portfolio website showcasing your best work.
2. use social media to promote your services and engage with potential clients.
3. attend industry events, conferences, and networking opportunities to meet other professionals and potential clients. 4.
Offer your services on freelance platforms like upwork or fiverr.
When should i choose photo retouching services?
Choose photo retouching services when you need to enhance the quality of your images, add creative effects, or meet high professional standards for commercial photography projects.
How do you match photo edits?
To ensure consistency across a series of images, use the following techniques:
1. create a style guide that outlines your desired color grading, exposure, and other visual elements.
2. edit your photos in batches using the same settings and adjustments.
3. use software like adobe lightroom or capture one that allows you to apply presets or synchronize settings across multiple images.
A little-known fact about photo retouching
Did you know that photo retouching has been around since the early days of photography? in the late 19th and early 20th centuries, photographers would use a variety of techniques, like painting directly onto the negative or using an airbrush, to retouch their images and create the desired look.
Conclusion
Finding the right photo retoucher for your project is crucial to achieving your desired outcome. by considering factors like experience,portfolio, and reviews, you can make an informed decision and select the perfect professional for your needs.
Utilize platforms like photorelive to browse and compare retouching services, and don't hesitate to reach out to your network for recommendations. remember, a skilled photo retoucher can elevate your images and help you create a visually stunning final product.