There are many sizes for a Facebook profile picture in multiple articles over the internet.
However, from the Facebook support page itself, the answer is different. as of now in 2020 the Facebook profile picture size is:
Displays at 170x170 pixels on your Page on computers
Displays at 128x128 pixels on smartphones
You can find the Facebook profile picture size from their official support page here: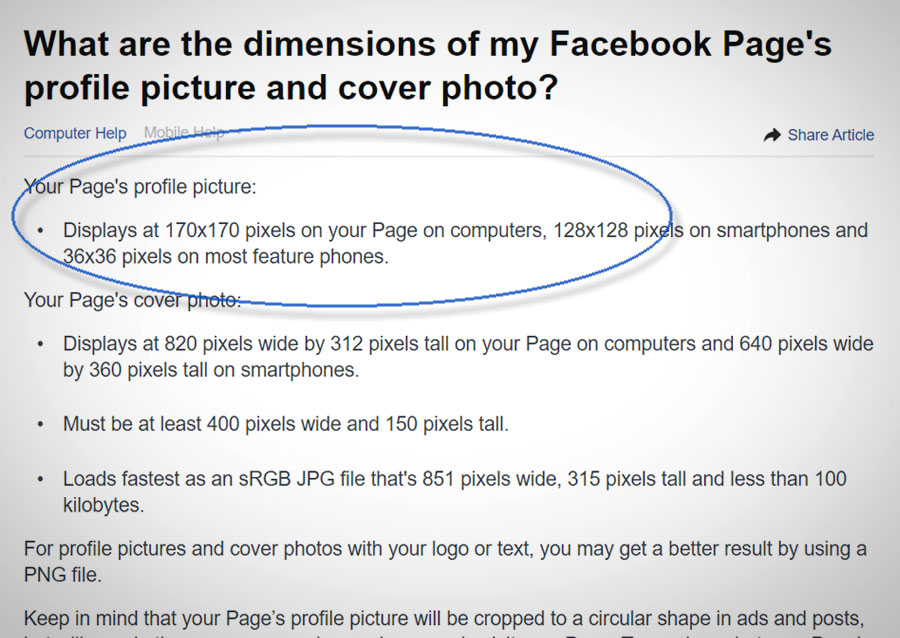 This is the short answer and the size that Facebook resizes after you upload the picture to Facebook.
So, you can simply upload any picture size as long as it is shaped in a square shape 1:1 ratio.
This means you can still upload a 500x500 pixels picture more or else whatever it is it will work fine and will not be cropped out as long as in a square shape.
It would be better if you upload a profile picture with high quality though for Facebook so that whenever a person clicks on the photo to see the bigger version and size of it, it would still look good with the high-res version you uploaded.
Additionally, as Facebook says: Keep in mind that your Page's profile picture will be cropped to a circular shape in ads and posts, but will remain the same square shape when people visit your Page
Conclusion:
You can also check the correct size for Facebook cover photo to make sure that it looks professional on your Facebook page.