Old photos simply represent the memories captured and frozen in a photograph. Which is a unique and special type of antique which almost exists in each house of our parents and grandparents.
Where you can look through a piece of paper which is almost a magic crystal, showing us how the people in previous decades and sometimes over a century used to live, used to look like. A style of life from a different era.
While aging can damage the material of a photo, a chemical interaction causes the paper of a picture to start cracking and colors to be faded after some time. And here comes the job of a professional artist to restore and fix your old memories.
Either if you are looking for a special and unique type of gift for your loved ones, or you need to repair an old photo of your own. Now old photos can be fixed with software such as Photoshop and other filters which help to edit a picture.
1. Where to order a photo restoration service?
Photo Master for a professional retouching service, damaged photo restorations, special photo effects, wedding photo retouching and more is now named Photorelive.
old Photo Restoration Services are available on the Internet through companies such as Photorelive. Where you can order your picture to be fixed and restored as simple as this at an affordable price.
Starting at $16 per photo for an average complexity level of photo editing, named the Deluxe Service. And $25 per photo for full photo restoration with a higher level of complexity, named the Deluxe Extra Service.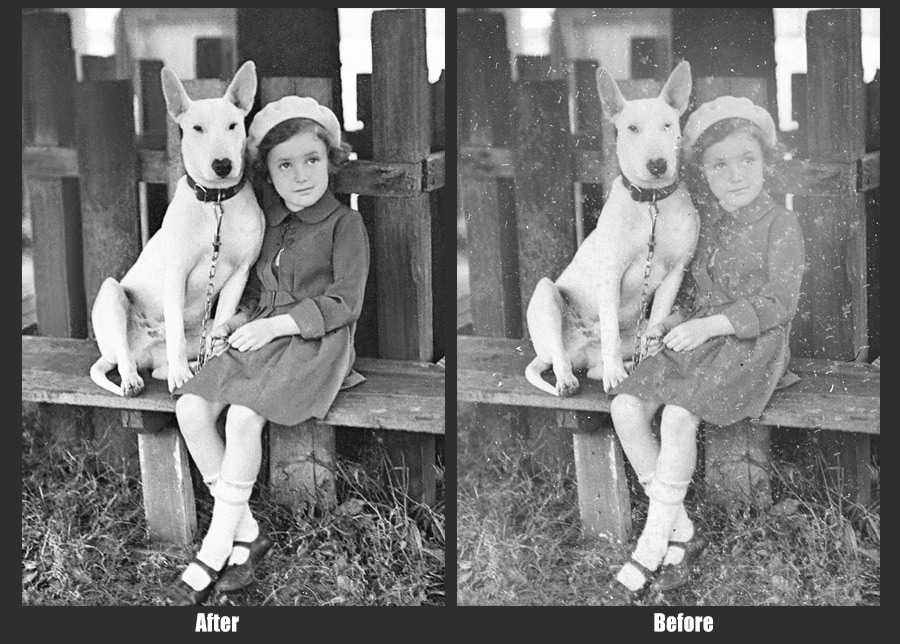 For the Deluxe Extra Service, you can also get your black and white photo colorized digitally.
Which is the process of emulating the colors that the picture should have had.
It gets done by selecting each area of the picture and adding colors to it. The walls, the person's skin, the shirts, clothes, the buttons of the shirts. And every little detail gets selected and colorized for a better finalized and pleasing colored photograph.
Surely, it needs someone professional in the photo editing career and patience as it usually takes a long time when editing photos.
2. What type of photos can we restore?
Almost any picture can be repaired and fixed no matter how it is torn, though it needs an expert who knows how to connect the dots and make the picture like a brand new one.
Cracks, cuts, and blotches in photos can be fixed and any type of flaw in the material of the photo. In addition to color corrections for faded photo colors and brightness/ contrast issues.
While sometimes parts of a picture such as a person's face or an arm could be missing, we still can work around it to emulate the missing part and re-create it. Either an object or a person in the picture.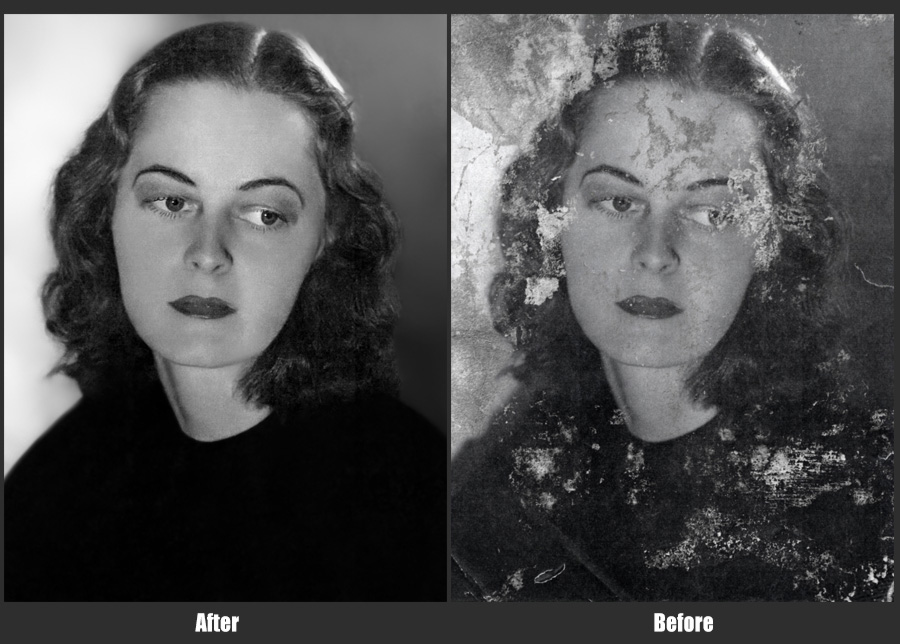 Restoring Old Photos is a hard job that we love to do, and we do it professionally. This is not a common job among the majority of retouching artists, as most of the retouching work is about Models and fashion photos or normal portraits.
Though it can show the true experience of a graphic designer when editing a digital photo.
3. How do we restore old photos?
Most of our work is done by Adobe photoshop for restoring old photos, in addition to other filters and software which only help. But nothing is done automatically when editing an old photo.
Minor things such as Noise reduction over the photo can be done to help the final quality of a photo. While the main other things are done by Photoshop.
The stamp clone, healing, and patch tool are common tools in Photoshop and are used to fix the cuts and damages in the old pictures. A job that takes a long time to edit and fix each part of the photo and restore its details.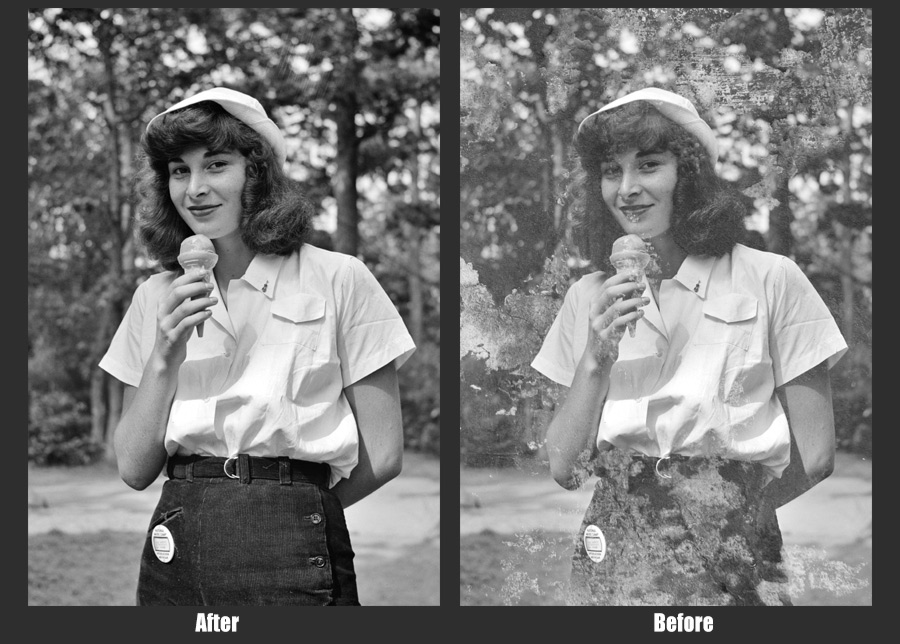 Though the retouching process is made through software. It is considered to be a handmade job. Especially for old photos which is made manually by removing each crack, dots and blotches until the picture looks clear and soft.
And then comes the colorizing process depending on the client's requests, which also needs an artistic eye of the retoucher to select paths around each object in a photo, and colorizing each item as close as the color it would naturally be.
Conclusion:
To restore old photos with us. Simply create an account and submit your order, you will get your photo finished and uploaded to your account in 24 hours. Made by professional photo retouchers.
Photorelive has been running online since 2008, with a variety of photo editing services for clients and professional photographers all over the world, and is considered to be one of the best retouching companies providing its services for low cost and affordable prices.
Check out more of our photo Touchup Services and samples of our work.