Unhappy with your wedding pictures? Well, you no longer need to worry because photo retouching services are here to save the day for you!
There would hardly exist more precious moments in your life than getting married. Marriage is an event that you will remember throughout your entire life and will frequently look back on. Because your wedding is (or will be) one of the most significant aspects of your life, the pictures captured during such a blissful event must be of the finest quality.
One way to ensure that your wedding pictures look flawless is by using tools to Retouch a photo. Photo retouching serves the purpose of enhancing and removing any defects from your images. Before we dive into how photo retouching can refine your pictures, it is important to distinguish it from basic editing.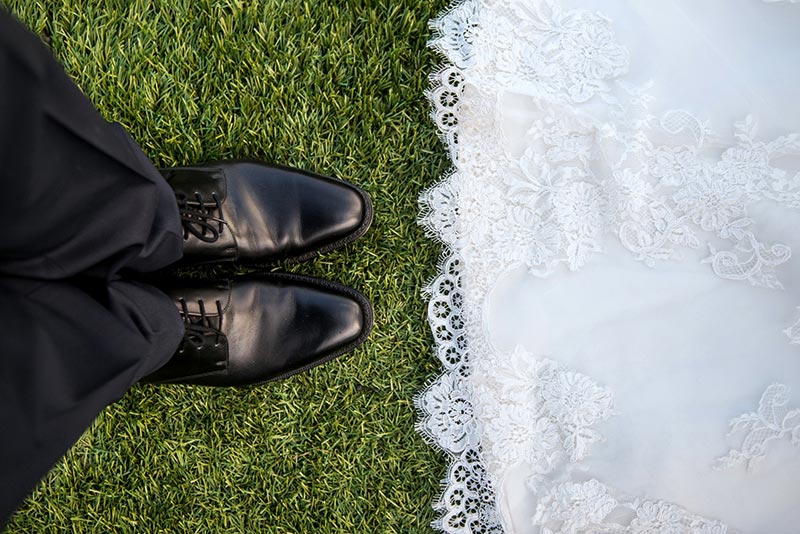 Photo Retouching Vs. Editing
While some may get lost in the semantics and equate photo retouching with editing, it is not the case. These terms are sometimes used interchangeably, but differ entirely in their meaning.
Editing refers to the act of adjusting a picture. This is done in a variety of ways such as through cropping or straightening an image, balancing the light, adjusting the exposure or the temperature of the picture, etc. etc. Photo retouching refers to the act of improving upon or changing the appearance of an image. Photo retouching allows you to eliminate certain defects from your image.
Photo retouching is most commonly used while altering the images of celebrities/models post-photo-shoot. You must have been stunned to see how unblemished the skin of celebrities looks in fashion publications. Well, this is exactly why. Other ways through which photo retouching alters a picture is by brightening the teeth of the subject, producing smooth skin, or sometimes even removing unwanted objects from images.
Most editors resort to photo retouching when simple editing doesn't work for them. Photo retouching requires you to put in more effort and time to produce the finest results. However, for events such as your wedding, photo retouching can produce wonderful results and give you pictures of the highest quality.
How to Retouch Your Wedding Photos
Commonly, most couples lease their wedding pictures to professional photographers who then retouch those pictures through their editing apps and other common software. However, if you want to retouch your wedding photos at home, there are ample methods available through which you can do that. For that, you will require a powerful editing program which you can download through the internet.
One of the most well-renowned photo editing software is Adobe Photoshop. Adobe Photoshop is used extensively in industries such as digital media, architecture, graphic designing, and a lot more. It comprises a vast array of tools that you can use to retouch your wedding pictures.
A marvelous thing about this software is that your pictures will not lose their quality after editing.
So the question then arises, what are the different techniques that you can employ when retouching your wedding photos through such software?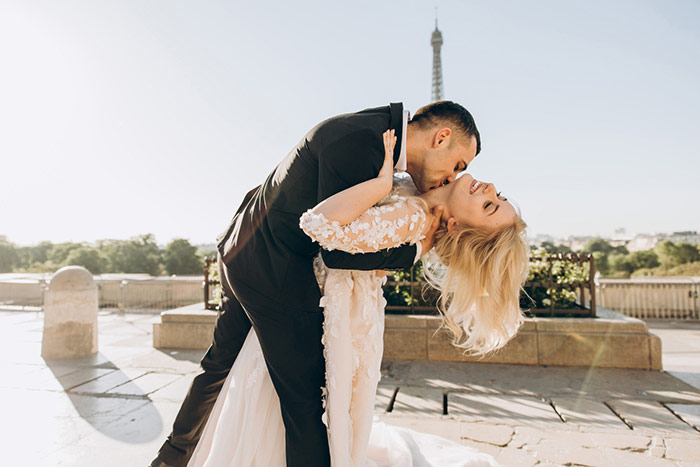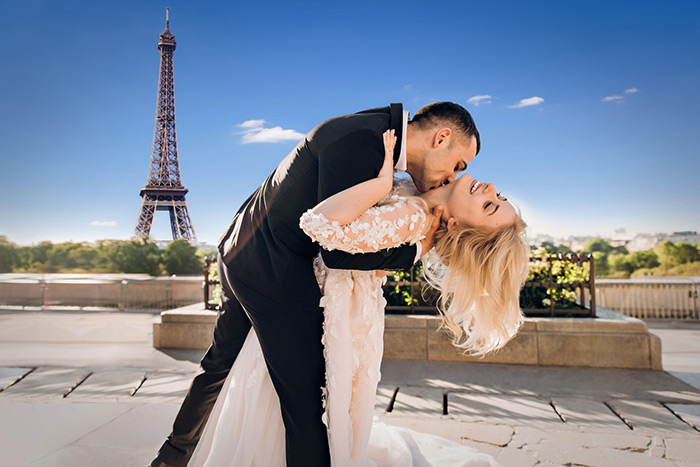 Following are some common ways through which you can edit your wedding photos:
Spot Healing

The spot healing brush tool is an effective way to remove any blemish on the skin of the subject. This digital brush repaints the selected area with the correct texture, shading, and adequate transparency.

Since there is an excessive amount of lighting during weddings, your skin can look slightly marred in pictures. If you're looking to remove these flaws, this tool will be of immense benefit to you.
Adjusting the Frequency

This feature will allow you to change the texture of your image. If the skin of the subject comes across as too blurred, you can fix it through the Frequency Adjustment tool.

A lot is going on at weddings. Amongst that ceaseless hustle, many pictures can turn out to be blurred when scrutinized. This is a recurrent problem that couples face because of many photographers failing to identify it. However, you can fix this issue at home and sharpen your image through this tool.

Moreover, Frequency Adjustment can also alter the skin tone of the subject. This allows the picture to look a lot more cohesive and structured.
Dodge and Burn

This tool allows you to modify the level of brightness in various spots of an image. As previously mentioned, the amount of lighting at weddings can cause a lot of inconvenience to photographers who eventually end up re-modifying the image. You can do this at home through the Dodge and Burn tool.

While this tool isn't required too frequently due to its limited properties, it can provide you with a great amount of control over the brightness of your image. This makes it an integral part of photo retouching.

While this tool can reproduce an image of much higher quality, it has a slight drawback. If it isn't used with precision, it can distort the quality of your image. Saturating the image with too much brightness can also make the picture look disoriented. This is why you should proceed carefully with this tool.
Eye Retouching

This is one of the most important features of photo retouching. In most cases, the subject of the image is not satisfied with the structure of their eye. This process caters to certain issues regarding shadow adjustment underneath the eye, removing eye bags, and changing the color of the eye.

Eye Retouching is commonly employed to treat these issues in an image. There's a good chance that you'll find a use for this tool in a few your of wedding photographs.

There are limitless other features provided by Photoshop that can help you retouch your wedding photos. Some of them include color matching, scratch and dust removal, toner, color balance, and resizing.
Below are samples of photobook designed covers by Photorelive: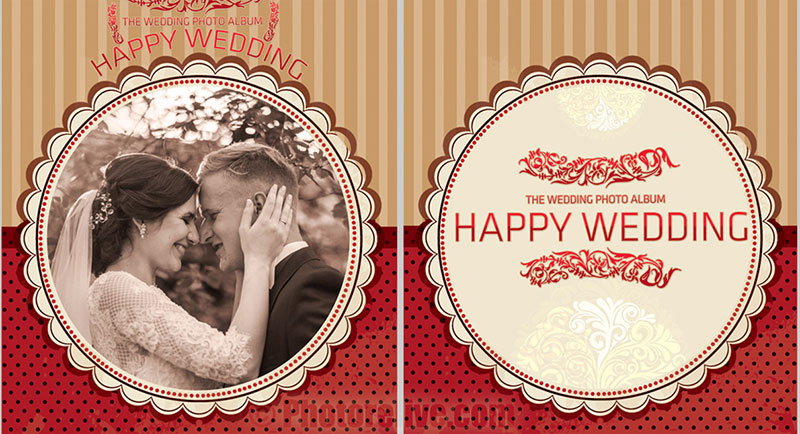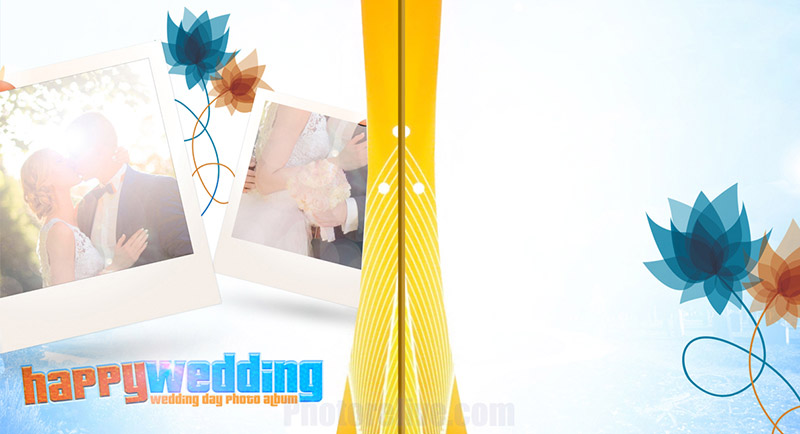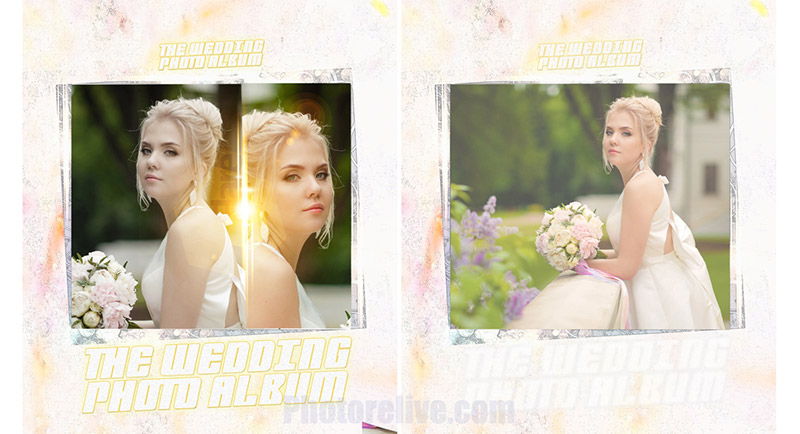 Conclusion:
Wedding photo retouching can reproduce flawless images of great quality. This is why these photo retouching services are getting increasingly common each day. More importantly, your wedding pictures deserve to be of the highest standard and the only way you can provide justice to them is through the use of this tool.
We hope we have cleared some of your queries regarding the importance of photo retouching services and how you can employ them to modify your wedding images.