If you searched on google you will find that Photoshop has been officially released in February 1990. Since then, the world of Photography and the art of photo retouching has come to a new era.
It's the digital era digital retouching, digital photography.
It all has started with basic stuff in Photo Retouching that can be done using Photoshop and only limited to the Mac version. With constant enhancements Adobe has made to Photoshop through the years, the world of Digital retouching has gone so far beyond what was thought of to be a high technology back then.
The word " Photoshopping" has become so popular which is meant by Retouching Photos, though there are other photo editing apps that can retouch and edit photos and designs, but never have been so wide as Adobe Photoshop does.
Nowadays ordering a photo retouching service online is handy and easy as eating an apple pie with different websites and companies providing photo editing services and a variety of price lists.
Photorelive is one of the best Photo retouching companies that can provide a digital photo retouching professionally.
Either if you are looking for the High-end retouching level such as celebrity, fashion and beauty photo retouching, or daily portraits of your clients.
We provide our service for an affordable and decreasing pricing system which is made for Photographers and clients who order constantly bulk amounts of pictures to be retouched.
Following are some digital photo retouching samples and services made by Photorelive
1. High End photo retouching
The most known type of digital retouching which is more about beautifying a photo, mostly used for fashion and modeling.
Fashion and model photo retouching is one of the services we provide, concentrating more on the details which need a professional retouching artist who knows deep in the digital Retouching art tricks making the photo look professional, giving it the magazine-cover look.
As most of the professional photographers request detailed and very natural skin retouching for fashion photos.
We try our best to make sure that the photo meets the guidelines as requested by the client, for amateur photographers editing your photos with Photorelive will for sure help making your photos look professional for affordable pricing.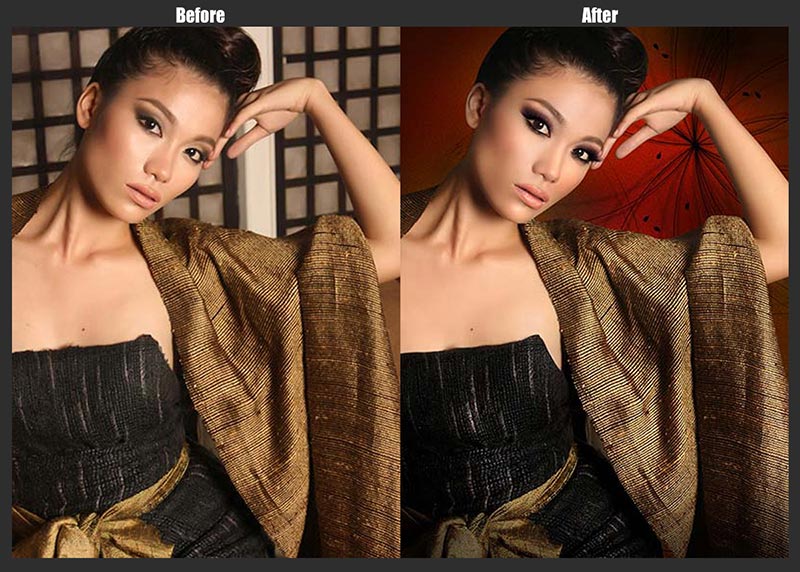 Models photo retouching, we start by color correction and cast and exposure adjustments which is preferred on the RAW version of a photo, giving more control over colors and color grading, fixing exposure, enhancing shadows and light in the image, increasing color saturation a little enough to make the photo more vibrant, applying filters as sharpening and other enhancements before the retouching process.
Skin highlighting is the part which is for finalizing the photo using dodge and burn tools to add depth in the photo for the skin and other objects as needed, fixing or applying makeup on the model all the way to adding eyelashes, enhancing eyebrows fixing it
While the main thing that takes the eyes when looking at the photo is the body of the model.
Which we edit using the liquify tool to enhance the shape of the body and slimming the extra parts out. All the way to make up retouching to cover most of the sides when retouching a photo.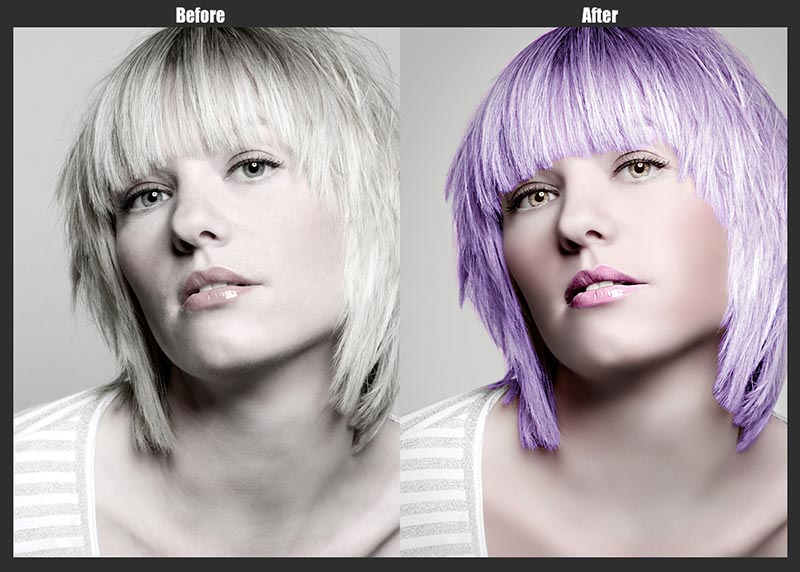 Edits applied:

Eyes color, Hair color changed
Skin smoothing, Make up higlighting
Nose shape enhanced
Lips color changed
Stray hair removal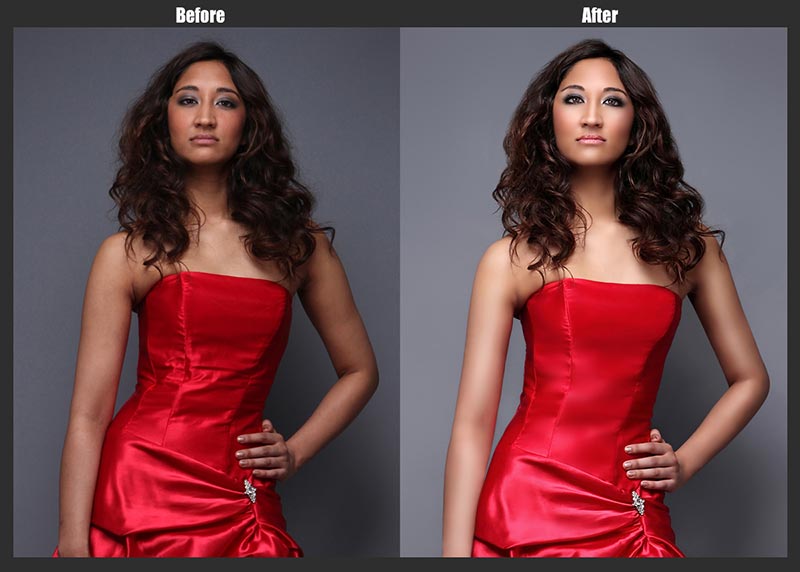 Edits applied:

Full make up, eyes make up
skin highlighting and smoothing
Body shape enhanced
Dress wrinkles softened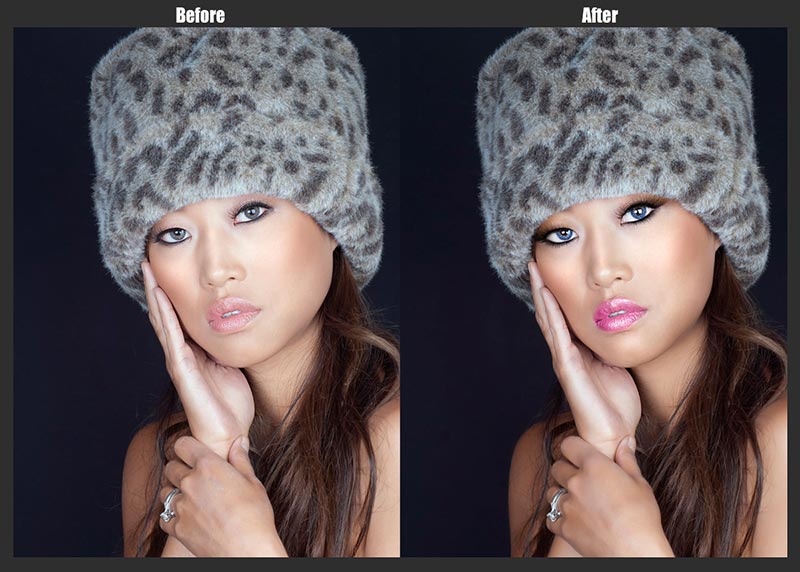 Edits applied:

Full face make up
Eyelashes was added
Slight face slimming
Eyes color enhanced
Lips color applied
2. Photo Manipulations
According to Wikipedia : Some photo manipulations are considered skillful artwork while others are frowned upon as unethical practices, especially when used to deceive the public.
The words Photo Manipulation is an equal to what is known to be Photo Retouching, while Manipulation is known more for a deeper level of retouching photos.
In the world of digital retouching, Creative retouchers can do any type of Photo Manipulation using Adobe Photoshop and other tools to retouch photos made especially for graphic designers which give the ability to convert your photo into a piece of art.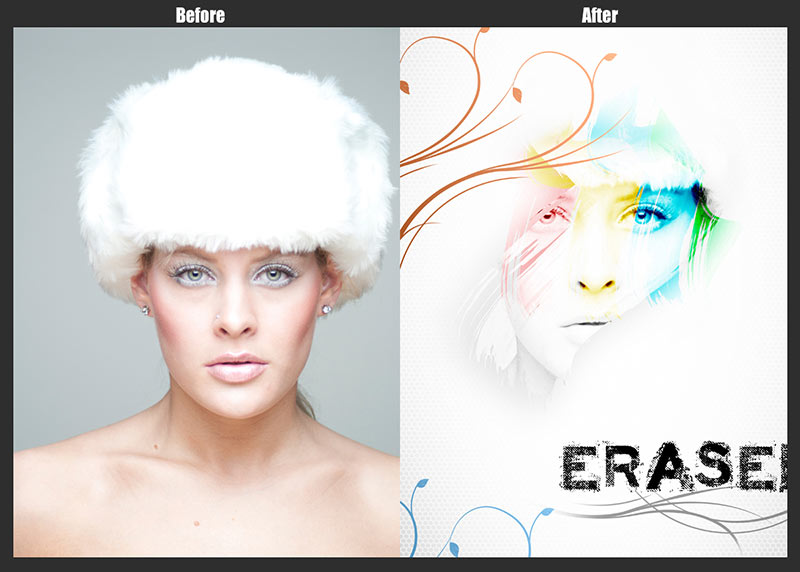 Whether it is a personal or professional model picture, photo manipulations will make your picture look completely different. digital photo retouching tools with some creativity let us make such a unique type of work.
To cartoonize a photo is an example, which gets done by selecting each item and object / color in the photo and recoloring it with a solid color, adding special effects to give the animated look into your photo with special and colorful backgrounds for a fantasy touch.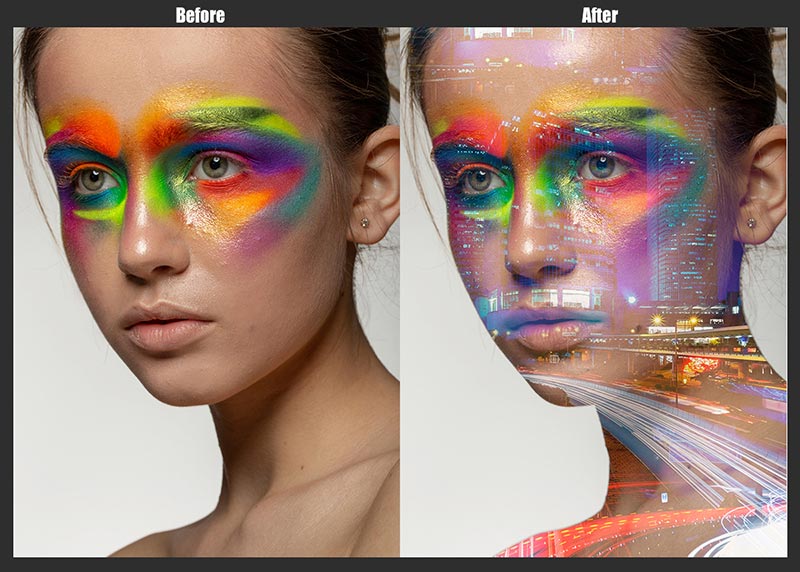 Edits applied:

Merging a street photo
Applying a special effect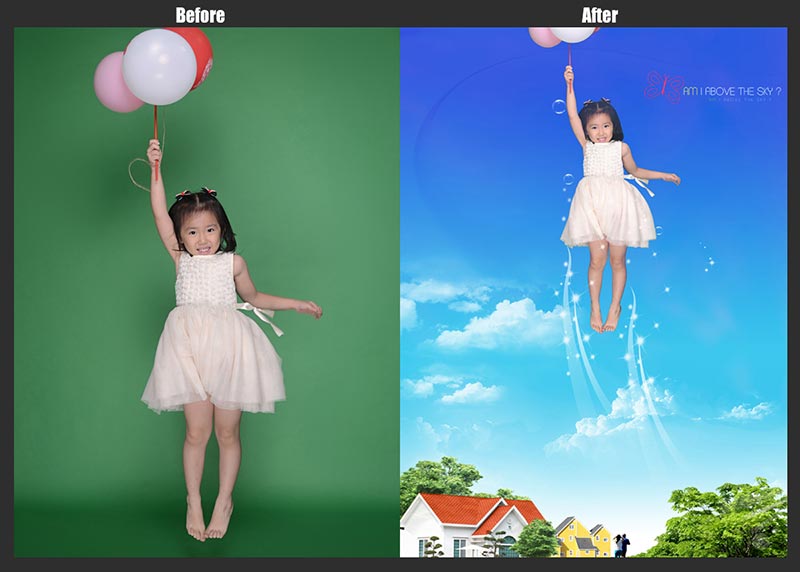 Edits applied:

Changing background
adding effects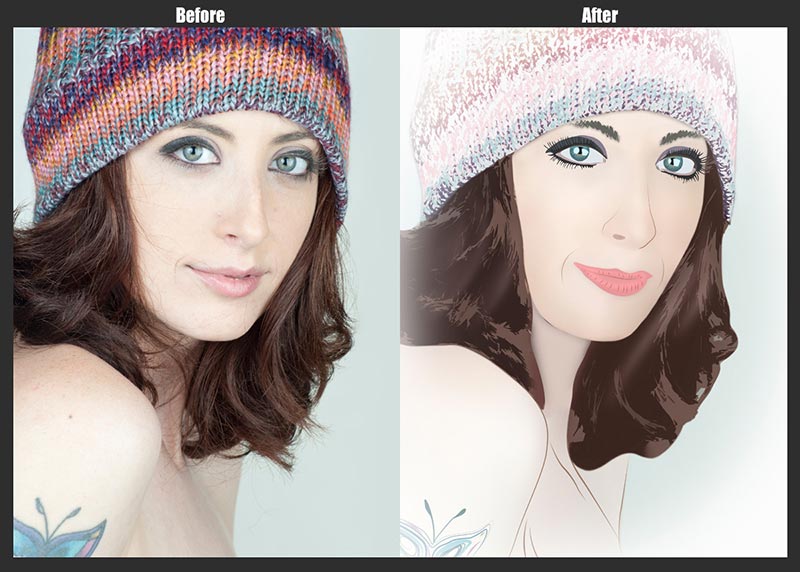 Edits applied:

Photo cartoonized
3. Body and Face slimming
Because everyone wants to look beautiful, we use Photoshop to slim body parts and enhance the shape, starting from the face and double chin removal and slimming the waist, legs and the other parts of the body and decreasing extra pounds.
Photorelive provides a variety of Retouching Services online, we understand that every client wants to make the best out of his/her photos, if you need to retouch photos professionally, Body Editing and Reshaping with highlighting the skin is something we can do for you and do it professionally.
In the photo below you can scroll between the before and after to check the results after retouching, which looks much more professional after editing the photo.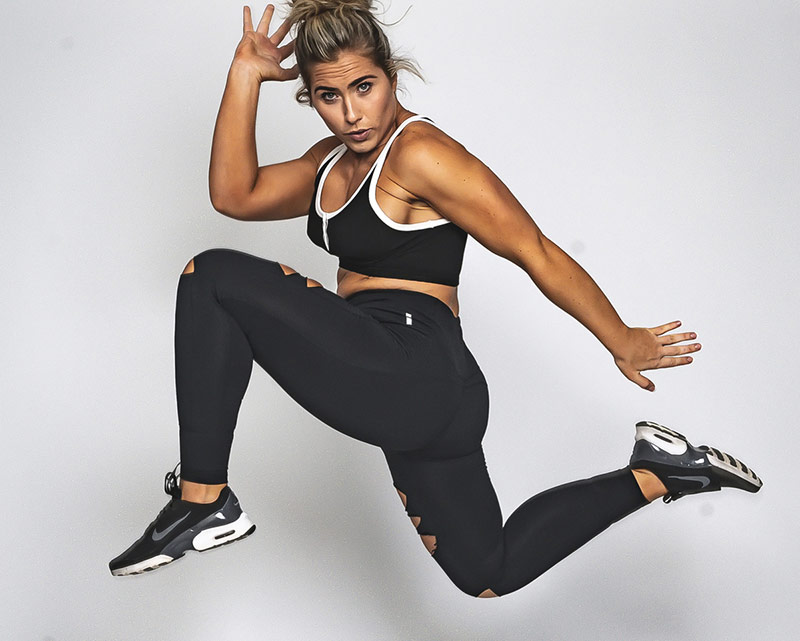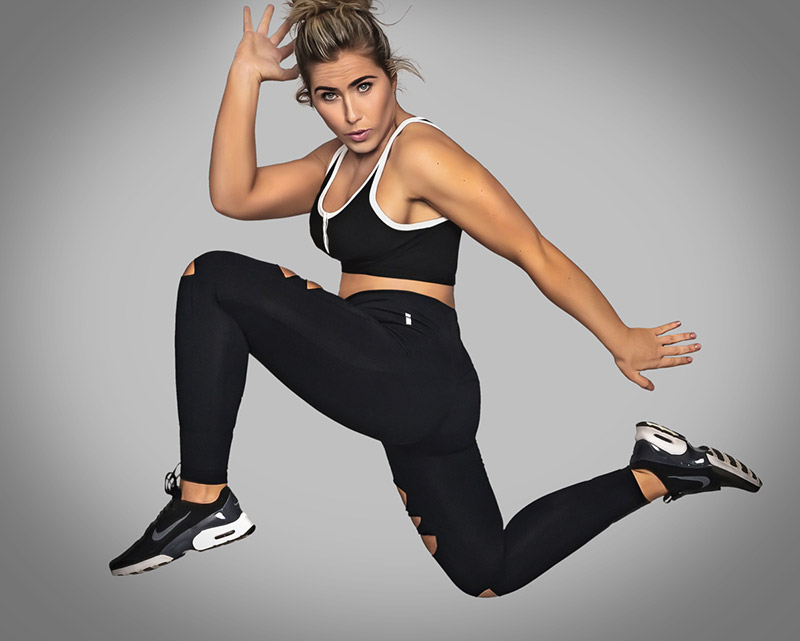 Reshaping and resizing breast or making it bigger in shape. With other enhancements to the look of body and face including whitening and resizing the eyes to look bigger, editing the cheeks and the shape of the nose for a better look.
Hair fixing and retouching, changing colors, adding eyelashes, eyebrows or refining them the way you want them to look.
All the way to making you look fit in your pictures. All that can be done using our Photo Retouching Company.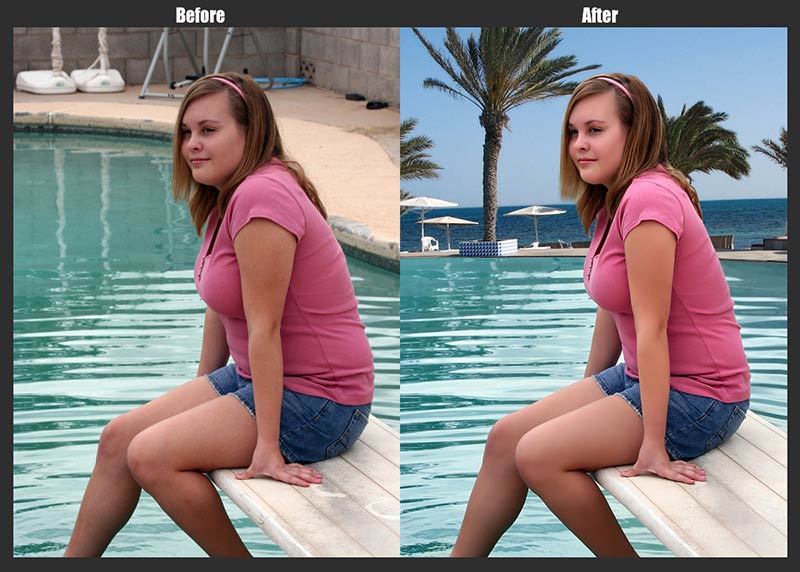 Edits applied:

Body slimming
Background replacement
Breast lifting
Skin smoothing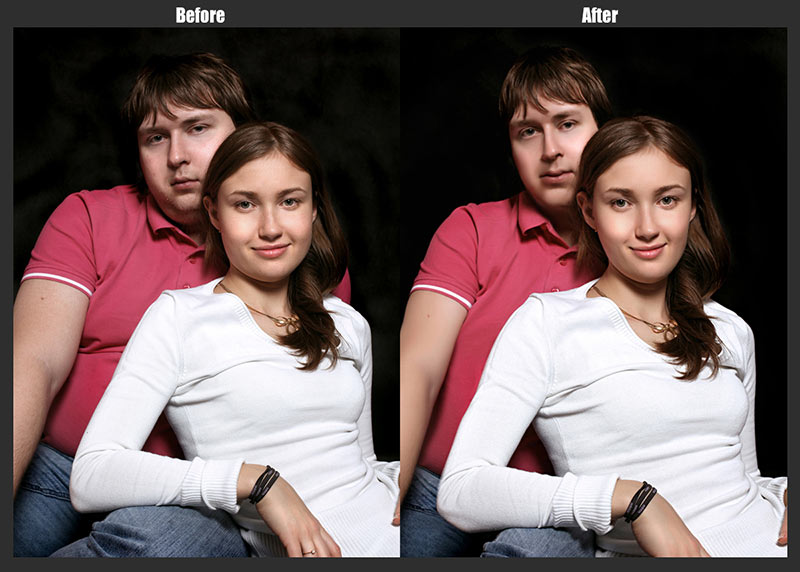 Edits applied:

Body & face slimming
Skin retouching
4. Realestate photo editing
Real Estate is a big industry and needs a good marketing, while marketing starts with a good professional photo.
Real estate photo editing is to retouch and enhance the photo of a house, a palace .. etc. If you are a photographer or an architect and looking for editing Real estate photos, you have actually come to the right place.
We have edited thousands of pictures through the years and have the experience in retouching properties, luxury Real estate, interiors photos professionally in a short time.
Simply create an account with us, submit an order, upload your photos and write your requests, you will get your photos finished in 24 hours made by our professional retouching team.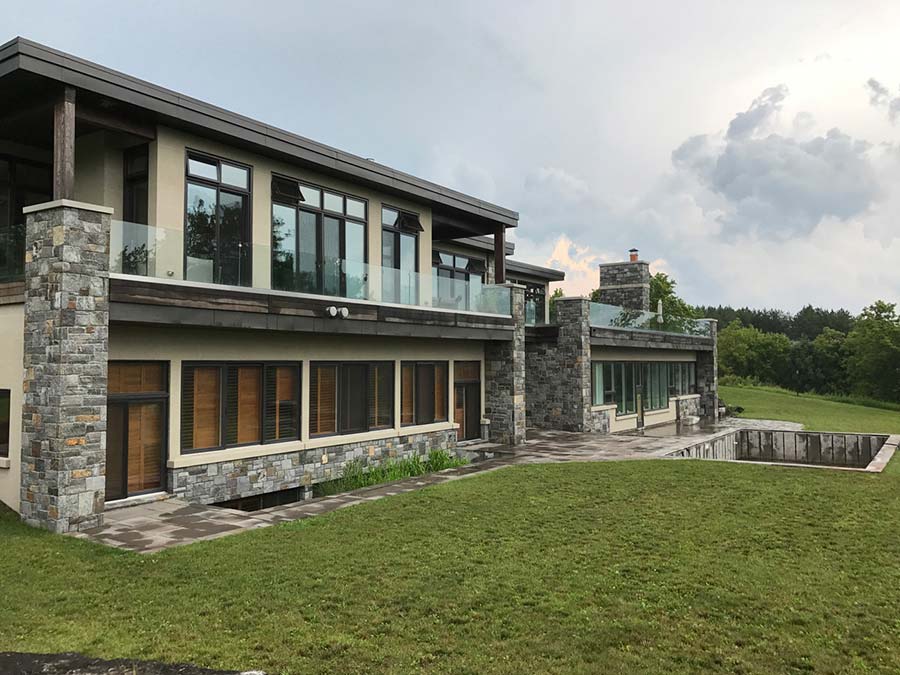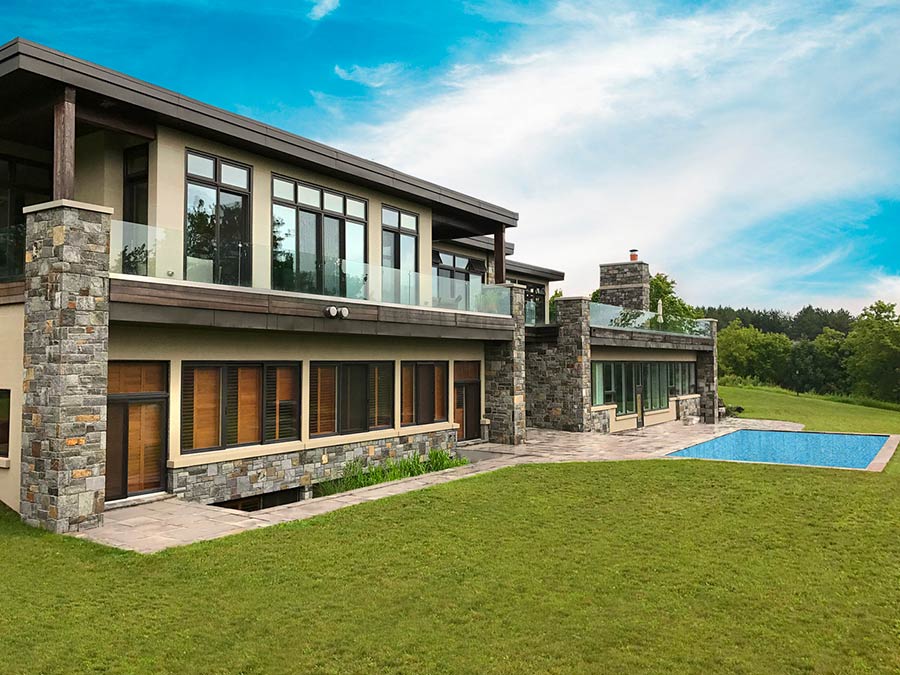 We also provide discounts for bulk and large orders for photographers ordering constantly. It all happens automatically as our system decreases the pricing for each client through the month, the more you submit orders the more the discount percentage increases for your next photo editing order.
For Real estate photo retouching, we apply a set of filters on each photo by sharpening and enhancing picture colors, increasing the clarity of the photo, decreasing the noise, editing contrast followed by exposure editing and light overall and color corrections to make the photo more alive and attractive.
Taking care of the perspective / lens distortion of the photo horizontally and vertically to look professional is actually the main thing when editing a real estate photo especially for the outdoor ones.
The grass gets enhanced and cleaned, any distractions get removed. Also one of the most important things which gets the attention of the eye is the background. And in our case here we are talking about the sky mostly, the sky must be enhanced if not replaced at all with a better contrasted blue sky. Adding HDR effects may also enhance the final look of the photo and make it look professional.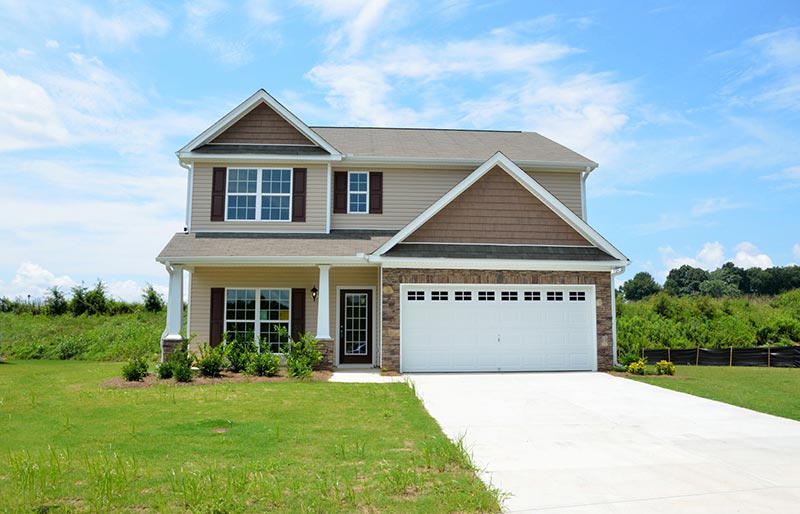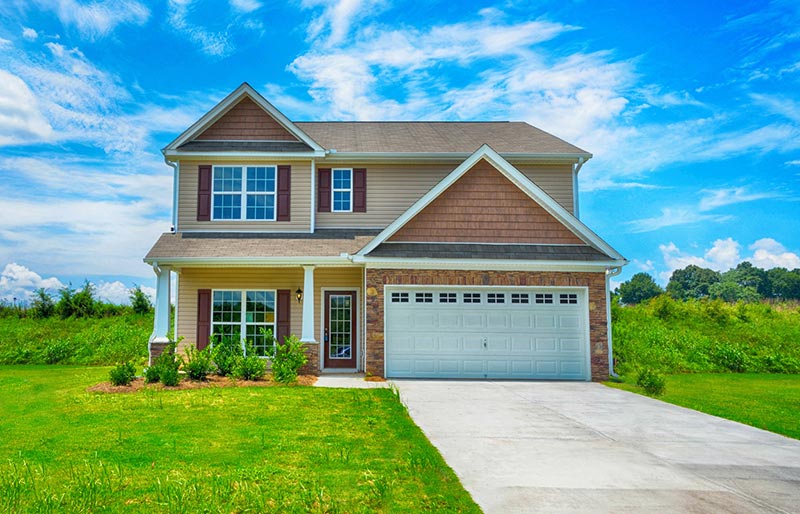 Edits applied:

Prespective enhanced
grass cleaned
Slight HDR effect
Distractions removed
5. Product photo editing
Whenever you open a magazine and find an advertisement for a product, mostly it is photoshopped, the photo of a product passes through multiple stages all the way to digital retouching the picture of the product.
To enhance the way it looks for commercial use.
Retouching the product photos for galleries to be printed or for usage on a website, either way the background gets smoothed and different types of effects get applied .. fading shadows and reflections to look professional and pleasing.
Investing into the way the product looks like has a big impact on sales and the whole image of the brand itself, which shows the quality of the brand, the way a product photo or video is finalized can really tell how big and trusted the company is, low-quality media simply means a low-level company.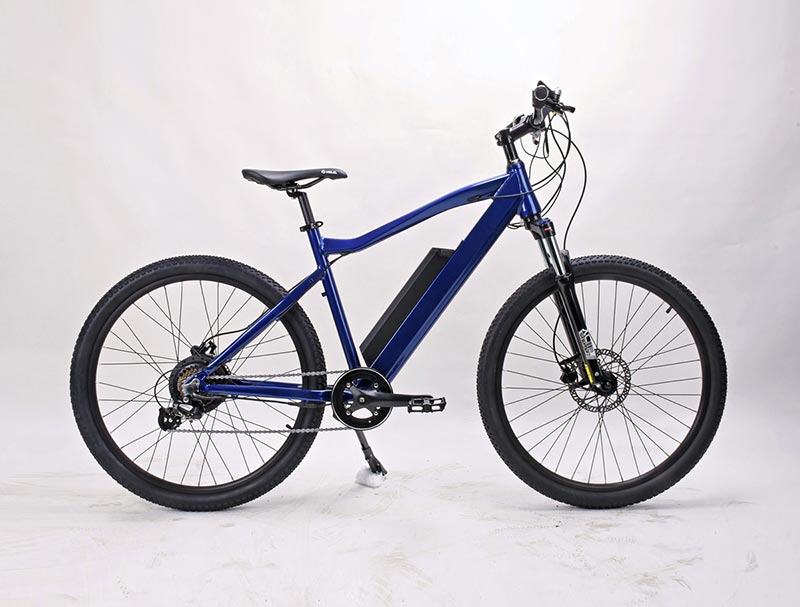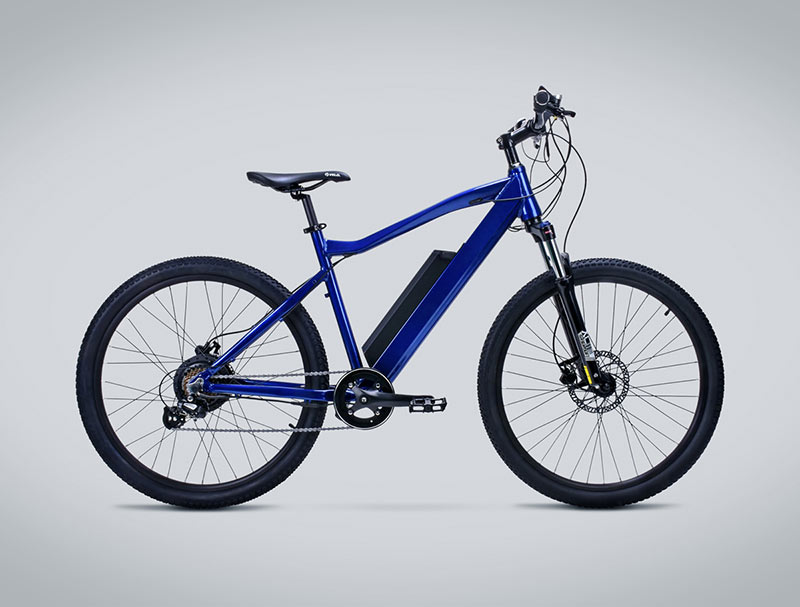 That's why attracting the eyes is the key to gain an expected client, Retouching product photos online and clipping path of its background professionally can be done online through multiple websites and services.
Photorelive is one of the best photo retouching companies to get your product photos finished professionally. Expert photo retouchers will work on your photos and fix the light, adjusting exposure and color saturation of your product.
Sharpening or smoothing the texture to look firm and wrinkles removal from either the background of the product itself, removal of any light glare over the product or replacing it with a solid white background with a gray shadow around.
Retouching service for prototypes and products which are not finalized yet we can fill the gaps and edit your product with the needed requests the way you are looking for the goal is to reach an outcome that satisfies the eyes doing whatever it takes using Adobe Photoshop and other software in the retouching process of a product.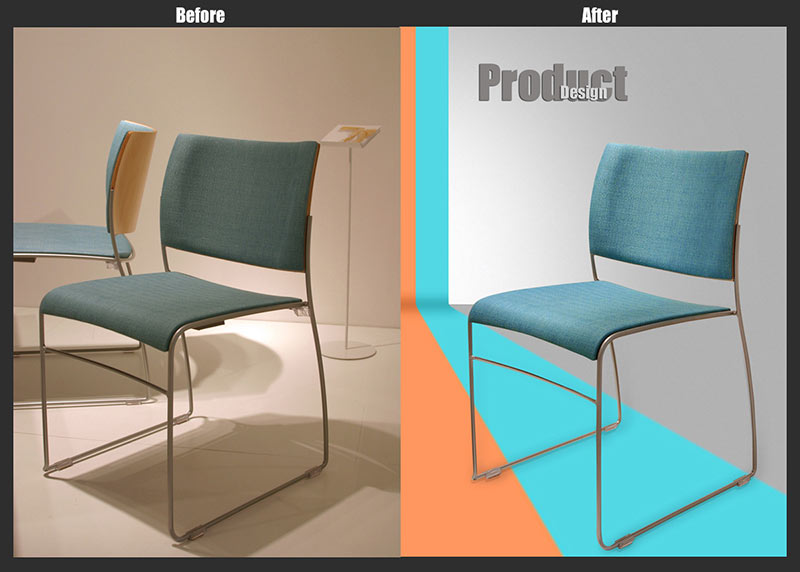 Edits applied:

Background replaced
Chair color enhanced
Color corrections
Sharpening the photo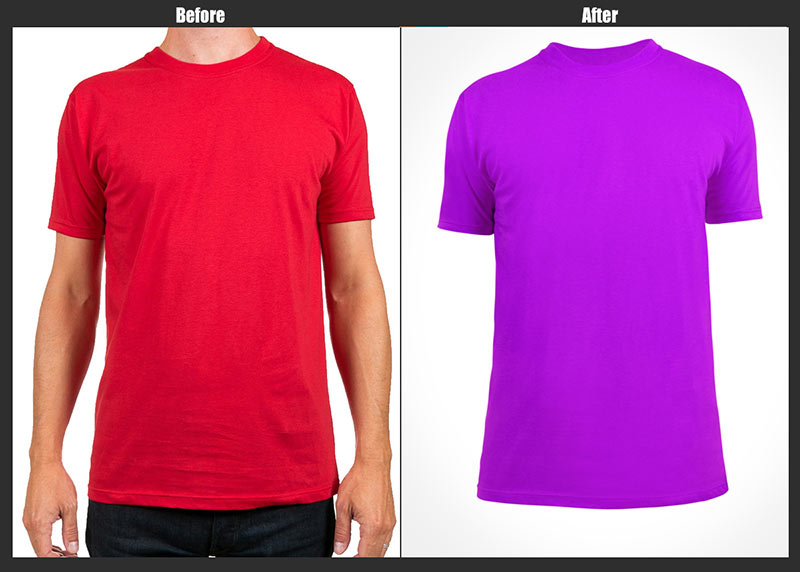 Edits applied:

Wrinkles decreased
T-shirt color changed
Background replaced
untying the folds
6. Wedding photo retouching and designing
Each wedding is a ceremony that people celebrate which gets memorized into photos and videos, that's why retouching wedding photos is a need to make the best memory of a lifetime.
While accidents always happen unexpectedly during the wedding day, Wedding Photo Retouching Service is to fix issues caused by the makeup artist or maybe a nonprofessional photographer or a rainy day made the hair look messy.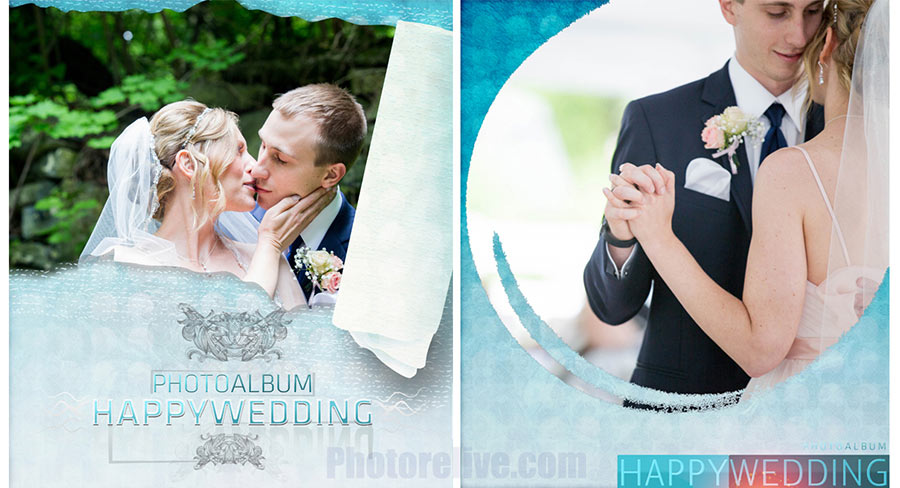 We start editing the wedding photo by applying filters to enhance the look of the picture, color corrections and exposure adjustments for a professional look.
Fixing the tie or suit of the groom and other defects to enhance the wedding day pictures, with the removal of unwanted objects or people, even adding people into your wedding photos and changing the background to a fantasy one.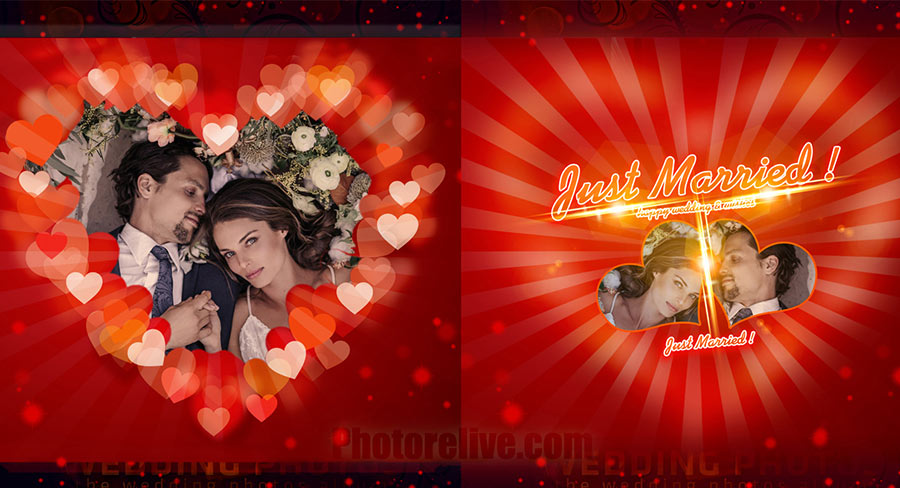 Edits applied:

Wedding album cover design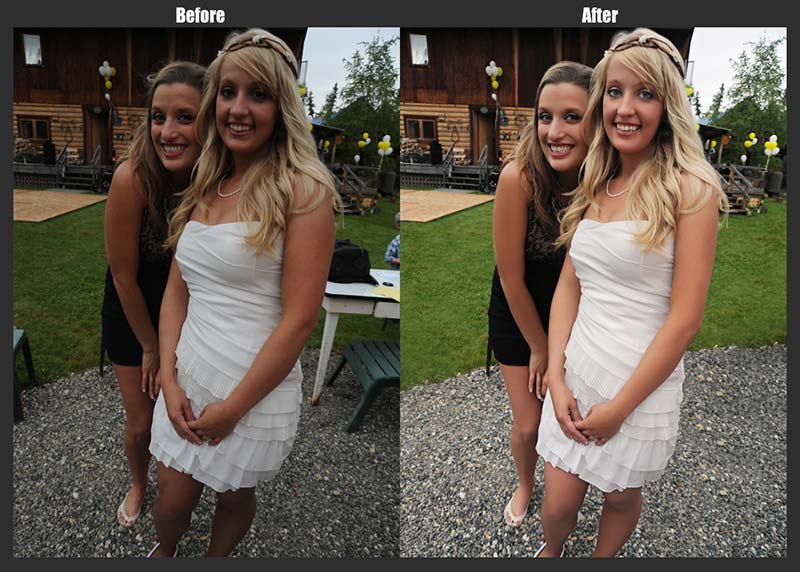 Edits applied:

Exposure adjusting, sharpening
Skin smoothing
Objects removal
Body and face slimming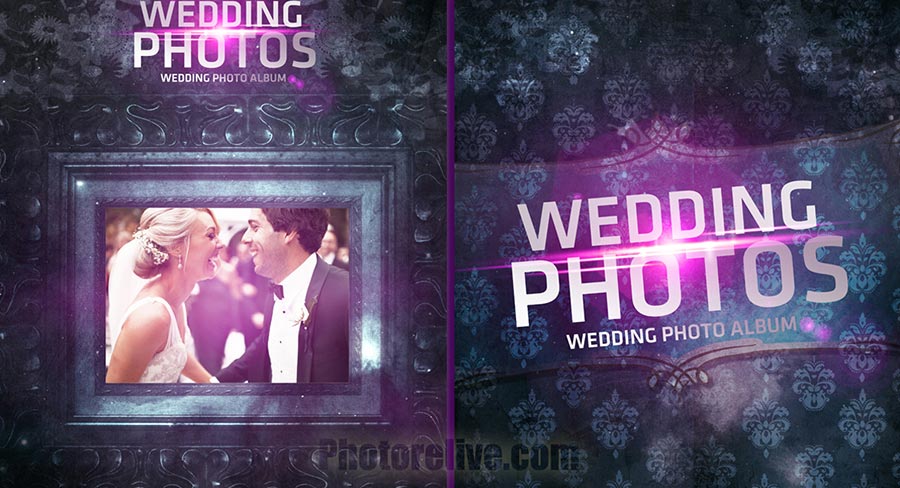 Edits applied:

Wedding album design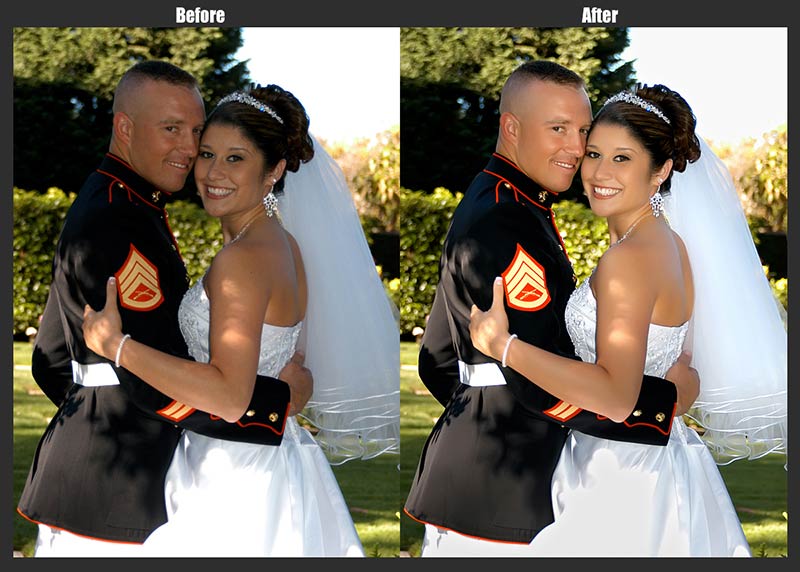 Edits applied:

Basic retouching
Exposure adjusting
Skin smoothing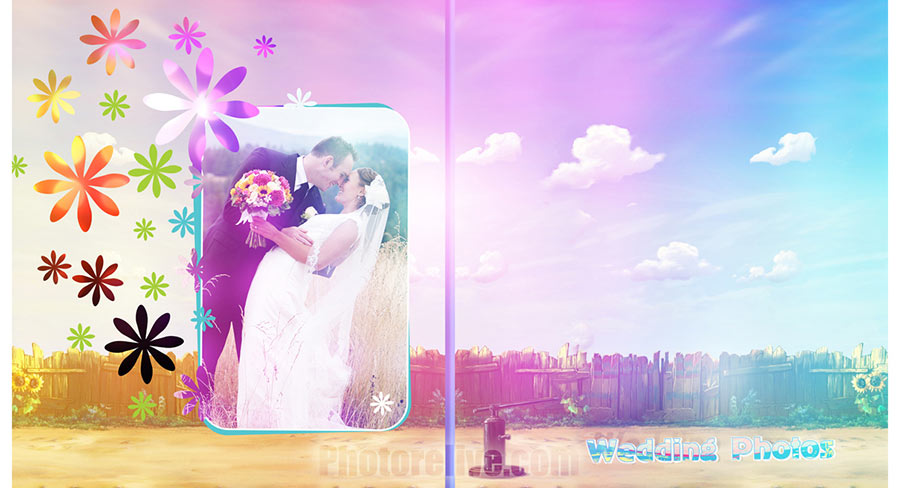 Edits applied:

Wedding album design
7. Adjusting and correcting photo colors
With Photorelive you can outsource your photos to be edited, we provide color correction service for bulk amounts with a decreasing price system, whether the pictures are for an event or a wedding or any other type, we provide the service that can fix your photos colors to look professional.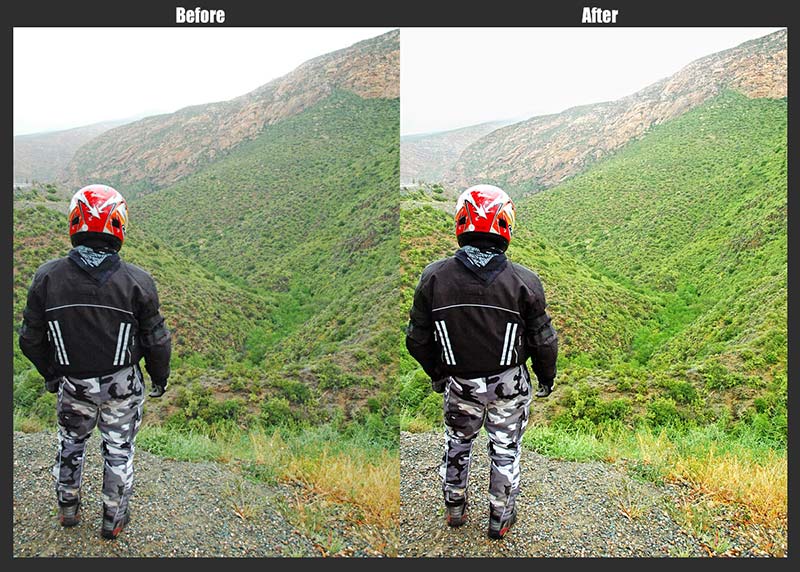 Making color corrections which is more efficient on RAW Photos.
For old photographs color may appear to have an overall pink or blue tint to them, this is primarily due to the chemicals within the various layers of the photographic paper starting to breakdown, often due to age, and the way that the photographs have been stored, which we can fix to look much better and giving good prints for memories.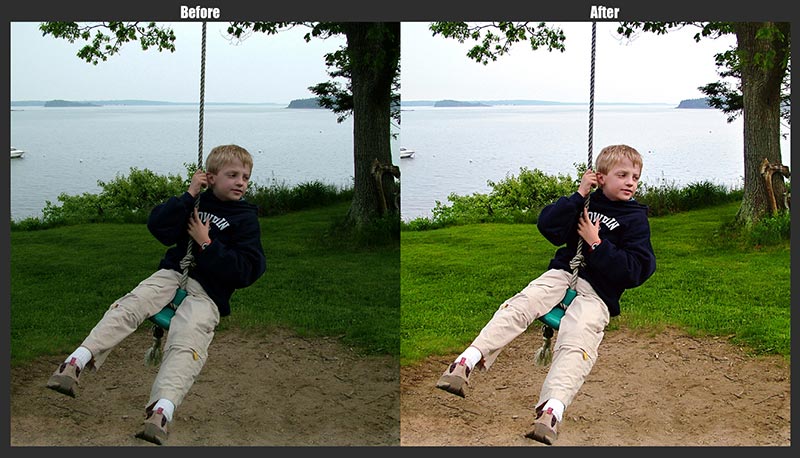 Edits applied:

Sharpening
Exposure adjusting
color corrections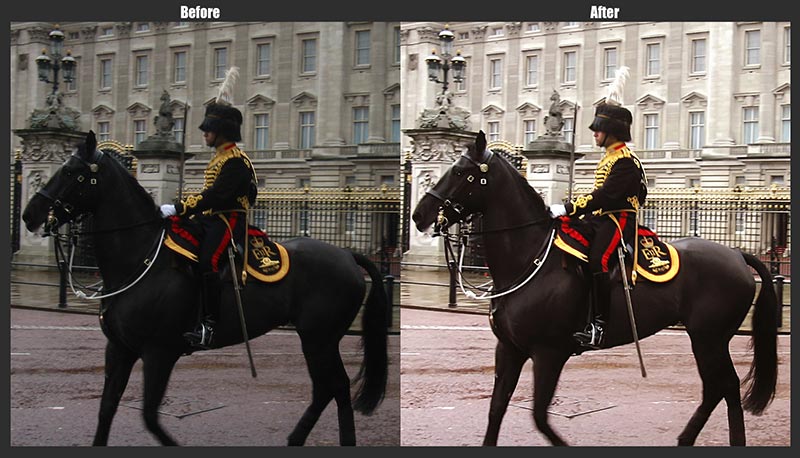 Edits applied:

Sharpening
Exposure adjusting
color corrections
8. Other photo retouching samples
Here are more samples of the digital retouching made using Photoshop, with several types and cases.
We are a professional Photo Retouching Service company that you can count on, in 24 hours you can get your photos retouched with a new discount and price reduction each time you order.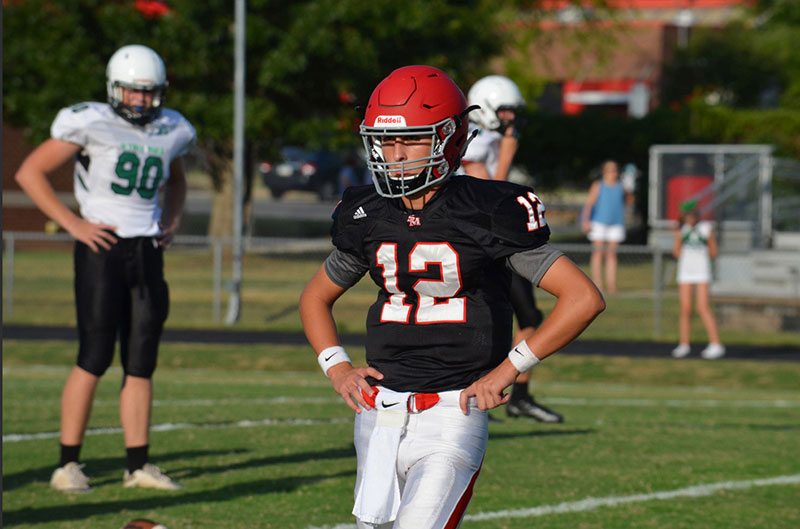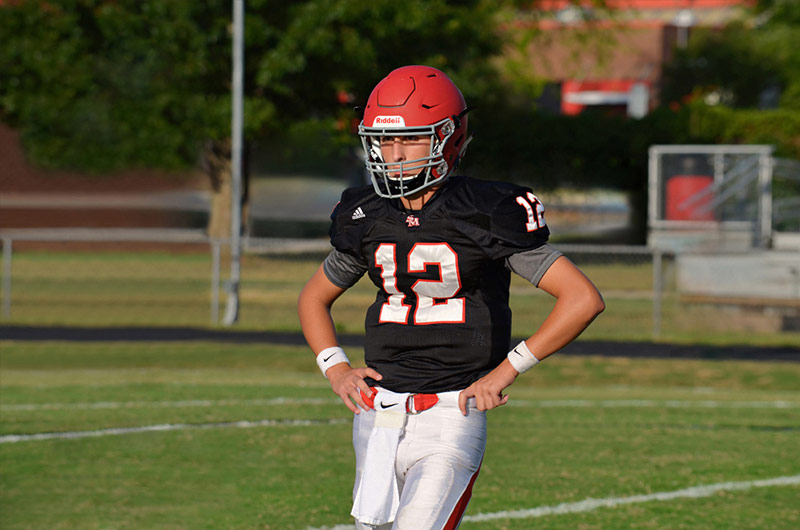 In the examples below you can find people removal from a photo, eyes glare removal, color corrections to a dead photo bringing it back to life and many other edits.
Clients and Photographers who are looking to outsource photo retouching are welcome, with 12 years of experience in retouching services and post processing online, we can handle your work and guarantee your satisfaction.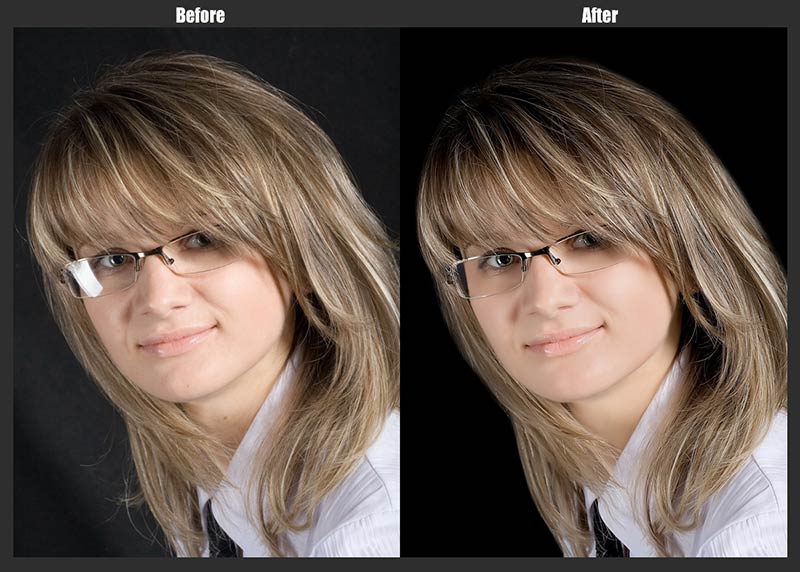 Edits applied:

Sharpening
Exposure adjusting
color corrections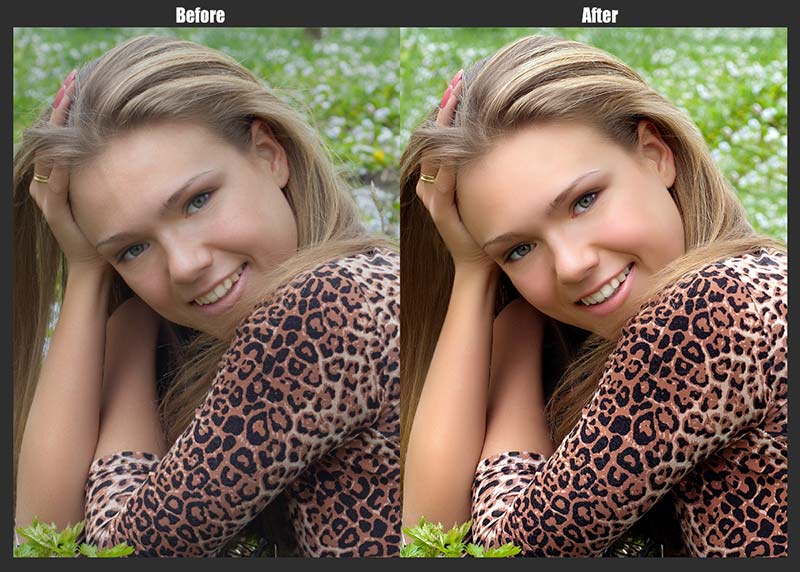 Edits applied:

Skin smoothing
Contrast adjusted
Stray hair removal
Glass glare removal
background smoothing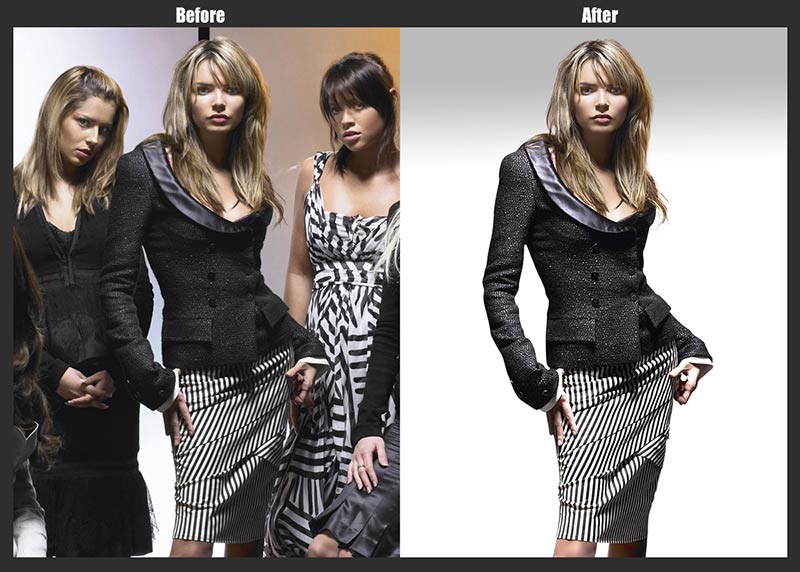 Edits applied:

Skin smoothing
Contrast adjusted
Stray hair removal
Color corrections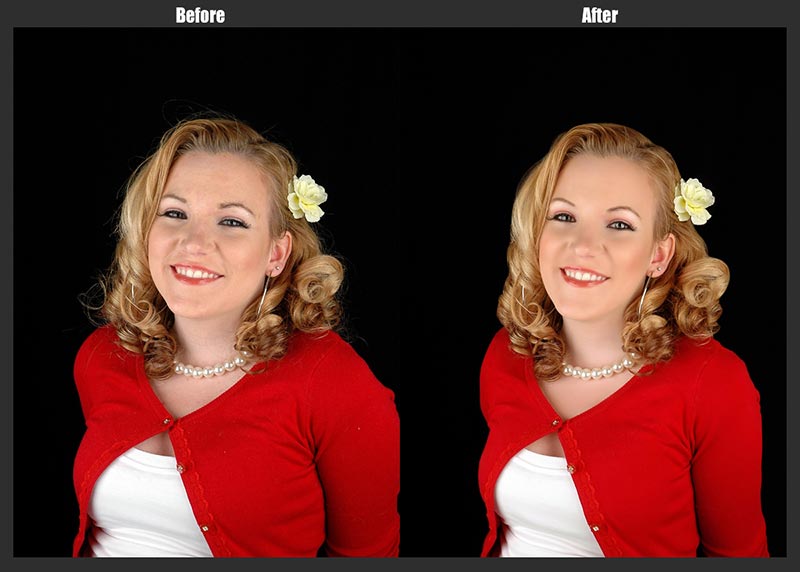 Edits applied:

People removal
Exposure adjusting
Sharpening
Skin retouching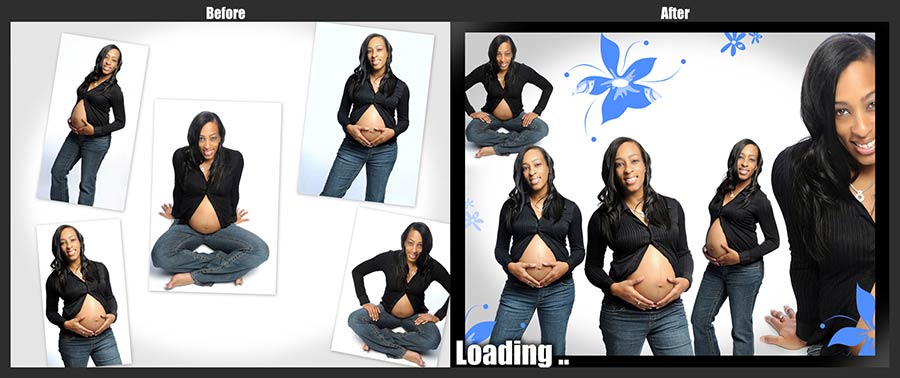 Edits applied:

Sharpening
Exposure adjusting
Body and face slimming
Stray hair removal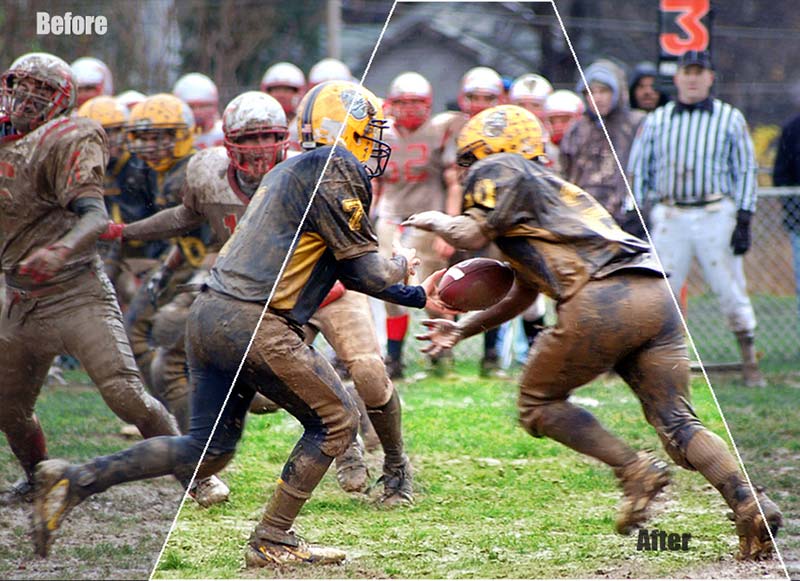 Edits applied:

Exposure adjusting
color corrections
Skin retouching
Photo collage design
9. Fixing and restoring old photos
Restoring the old memories through photoshop and photo restoration, while colorizing the photo may actually mean a lot to some people who are hoping to keep a beautiful glance from the past of frozen moments.
Old photos usually are cracked or either has cuts and tears, for a reason or another as liquids get dropped on or scratches made by accident, turning the photo at some point to be damaged.
If you need a professional Old photo Restoration Service, our retouchers are expert enough to fix old photos and restore its colors, sharpening and removing the noise on the photo removal of scratches and fixing the cuts over the picture.
Here you can check samples of old photos restored by Photorelive :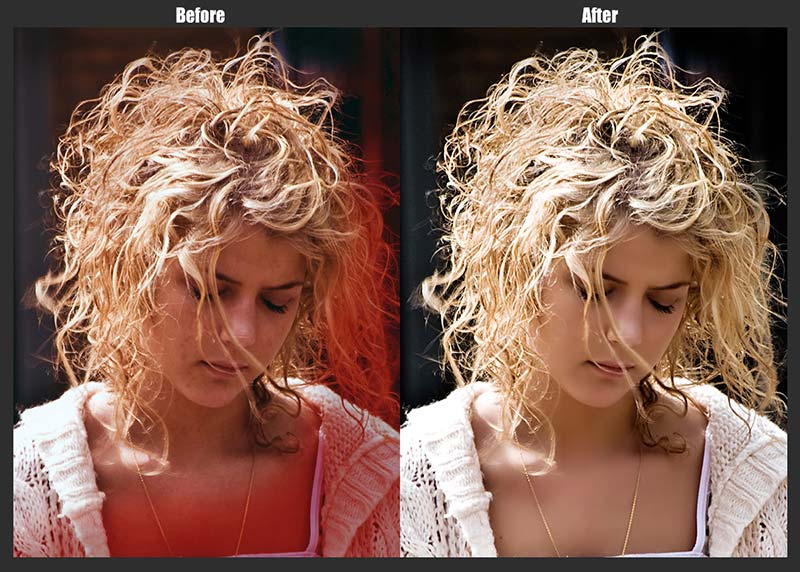 Edits applied:

Exposure adjusting
color corrections
Sharpening
Color cast removal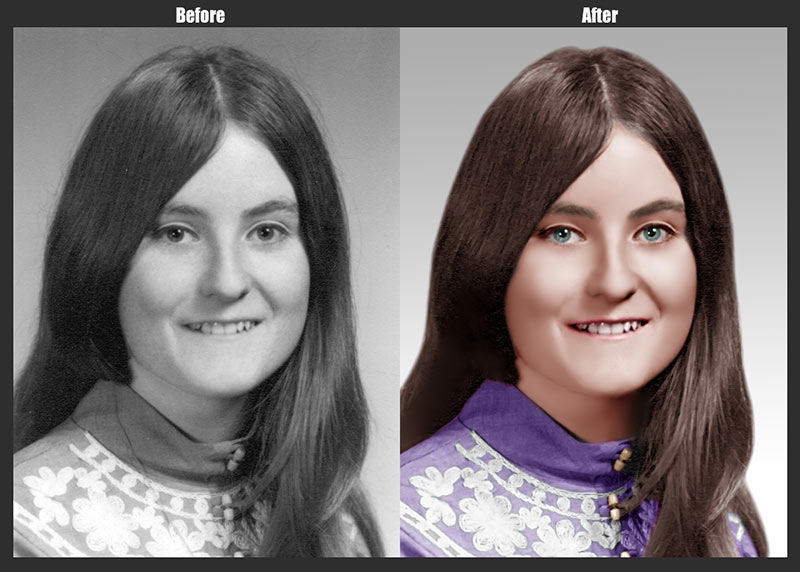 Edits applied:

Scratches removal
Contrast adjusting
Photo colorizing
Conclusion:
Digital Retouching is not limited to magazines only, you can be your own star and look your best just as you see on tv and magazines, You can order a photo retouching service online through several websites, while Photorelive is one of the best retouching companies for an affordable price.
With special discount system for photographers who need a photo editing service that you can count on.