Did you know that 90% of potential home buyers start their search online? that's right! and one of the most crucial aspects of capturing their attention is having stunning, high-quality images of the property. this is where hdr photography comes into play.
In this blog post, we'll delve into the world of hdr photography and its application in real estate, as well as explore the best hdr software for professional results.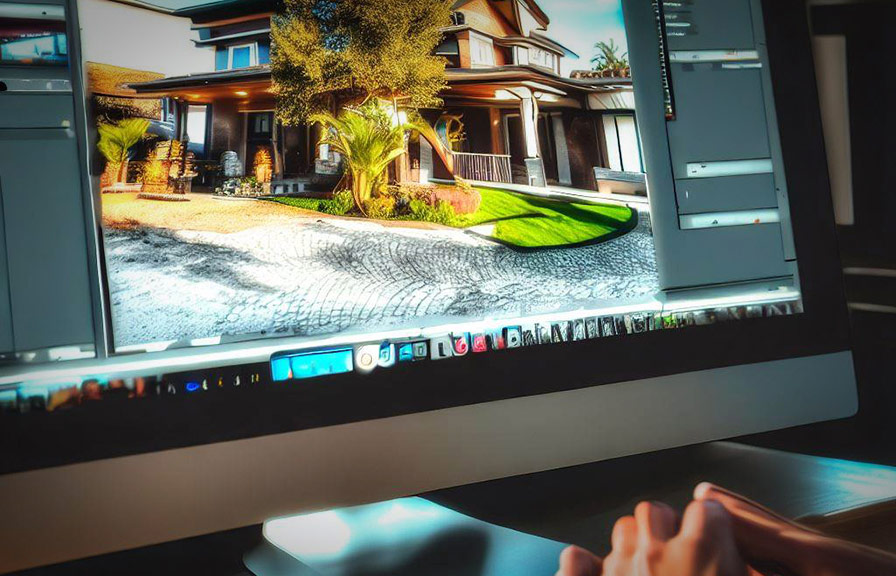 A world of dynamic range
First things first, let's unravel the mystery behind hdr photography. hdr stands for high dynamic range, a technique that combines multiple images with different exposure levels into one final image. this process results in a photograph with a greater range of luminosity, capturing details in both the darkest shadows and
The brightest highlights. in real estate photography, it can bring out the best in interior and exterior shots, creating a more inviting and visually appealing image.
The magic of hdr in real estate photography
When it comes to real estate images, it's all about showcasing the property at its best. and hdr photography is the perfect tool for achieving this goal. here's how it can help improve your real estate photos:
1. Balanced exposure: one of the most significant challenges in real estate photography is dealing with the varying light conditions, especially when capturing interior spaces. hdr processing ensures that all areas are well-lit and evenly exposed, giving a more realistic representation of the space.
2. Enhanced details: hdr photography brings out the details in both shadows and highlights, highlighting the architectural features and unique elements of the property. this helps potential buyers visualize the space better and connect with it on a deeper level.
3. Vivid colors: hdr processing can boost the vibrancy and saturation of colors, making the property appear more appealing and lively. this can be especially helpful for exterior shots, where the colors of a home's facade, landscaping, and surroundings play a vital role in attracting attention.
The best hdr software for real estate photography
Now that we understand the benefits of hdr photography in the real estate world, let's explore some of the top hdr software options for achieving professional results:
1. adobe lightroom
Adobe lightroom is a popular choice among professional photographers for its comprehensive set of editing tools and user-friendly interface. with its built-in hdr merge feature, you can easily combine multiple exposures into a single hdr image.
Additionally, lightroom provides advanced editing options, such as tone mapping and color adjustments, to fine-tune your hdr photos for the best results.
2. photomatix pro
Photomatix pro is a dedicated hdr software that offers a wide range of hdr processing options, from natural to artistic styles. it provides advanced features like automatic alignment, ghost removal, and batch processing, making it a powerful tool for real estate photographers looking to streamline their workflow.
Photomatix pro also includes a variety of presets and fine-tuning controls for creating the perfect hdr image.
3. aurora hdr
Developed by skylum software, aurora hdr is another popular option in the realm of hdr processing. its intuitive interface and powerful tools make it an excellent choice for both beginners and experienced photographers. aurora hdr offers a variety of hdr processing methods, including natural, realistic, and artistic styles, as well
As advanced features like lens correction, noise reduction, and selective color adjustments.
4. hdr efex pro
Part of the nik collection by dxo, hdr efex pro is a powerful and versatile hdr software that offers a wide range of processing options. with its user-friendly interface and advanced controls, you can achieve stunning hdr images tailored to your real estate photography needs.
Hdr efex pro also features a variety of presets, making it easy to find the perfect look for your images.
5. easyhdr
Easyhdr is a budget-friendly alternative for photographers who want a simple, yet effective hdr processing tool. it offers essential features like automatic alignment, ghost removal, and tone mapping, as well as a selection of presets for a quick and straightforward editing process.
A little-known fact about hdr
Did you know that the concept of hdr photography dates back to the 1850s? that's right! french photographer gustave le gray pioneered the technique by combining two negatives with different exposures to create a single image with an extended dynamic range.
He used this method to capture remarkable seascapes, where both the bright sky and the dark water were rendered in perfect detail.
Conclusion
Hdr processing is an invaluable tool for creating professional and captivating real estate images. by understanding the fundamentals of hdr photography and utilizing the best software for your needs, you can elevate your real estate photos and make a lasting impression on potential buyers.
So go ahead, harness the power of hdr, and watch your real estate photography business thrive!