It is known to everyone that Covid-19 or Coronavirus has been effected the economy and all types of industries worldwide, especially the ones which involve outdoor work and interacting with others.
Photography has been one of the most impacted types of business by Covid-19 with social distancing and isolating in addition to the unnecessity of Photography during the pandemic of Covid-19 compared to other industries which have the most need suck as medications, food, even the toilet papers which have been withdrawn insanely the first few weeks of Corona spreading.
No income!
While it is known that the Photography business is more of a seasonal type of business with ups and downs, much work pressure at the seasonal months while less work for photographers in the other months of the year.
This makes a problem for photographers who work as freelancers or even in Photography studios having a stable source of income, especially at the time of the pandemic.
And probably takes much of a photographer's savings or even a loan to fill the gap and lack of work.
Just as many other industries got effected by the pandemic Coronavirus, economies of big countries worldwide got effected financially and many industries it's not just Photography, we are not alone!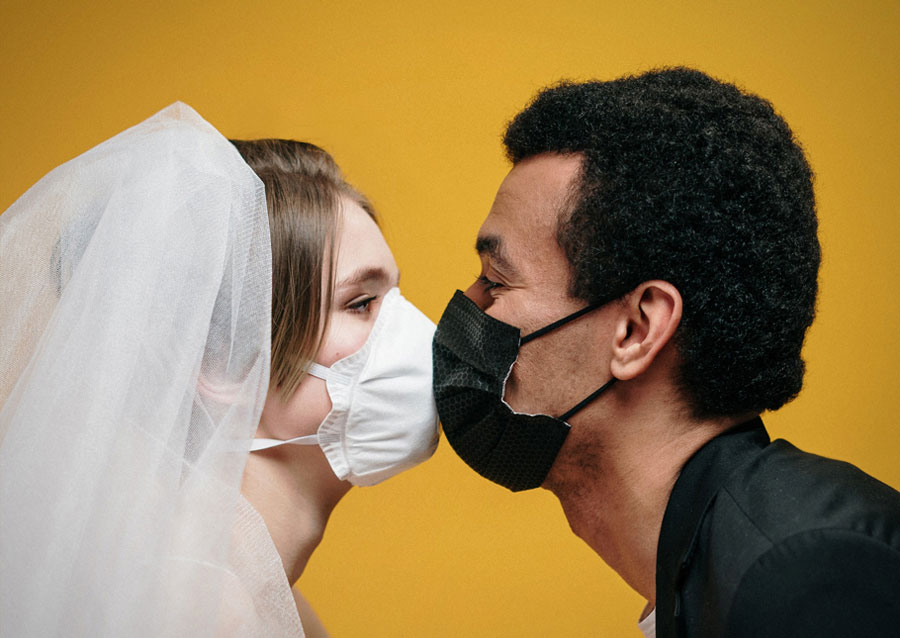 However, seems like it's going to end soon, as google trends shows the interest of people into Photography is increasing lately and somehow is starting to recover.
The good news!
Google trends which was made to show the most trending search phrases and words by date over a chart, is showing an increase in searching for the keywords related to Photography such as: Photography, Photographer, Wedding Photographer, Wedding Photography
As shown in the charts below you can notice the increase, the score Google gives is up to 100.
Here in the picture below for the word "Photography" the search score was 63/100 in Feb/March which was almost the real start of the pandemic, while over time as shown the interest in Photography is increasing back a little by little, in August the search score has reached to 100/100.
Which is a good sign for a good recovery soon in the Photography industry.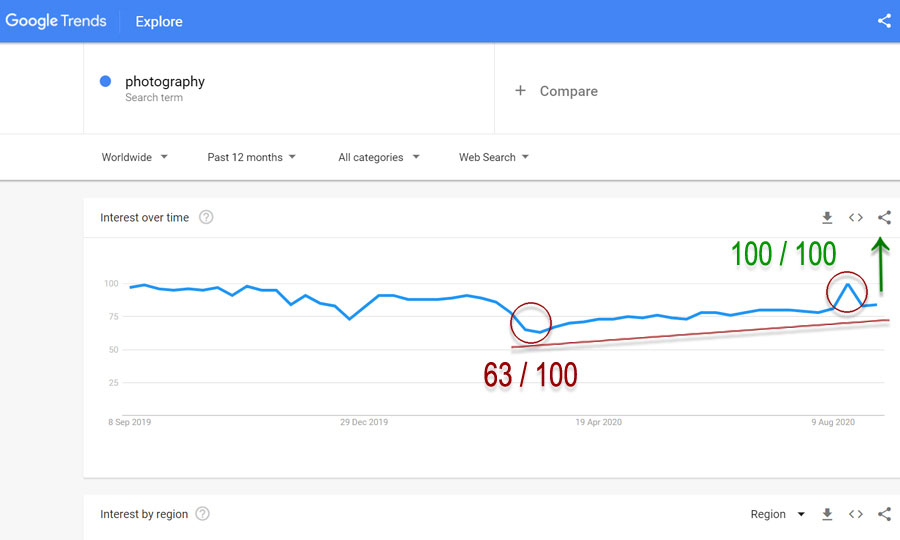 "Wedding Photographer" for these keywords google trends shows also an increase by August which had a search score of 84 of 100 which means more people are searching and showing interest in wedding photographers, while it was dropped down in April down to 50 out of a 100 search score.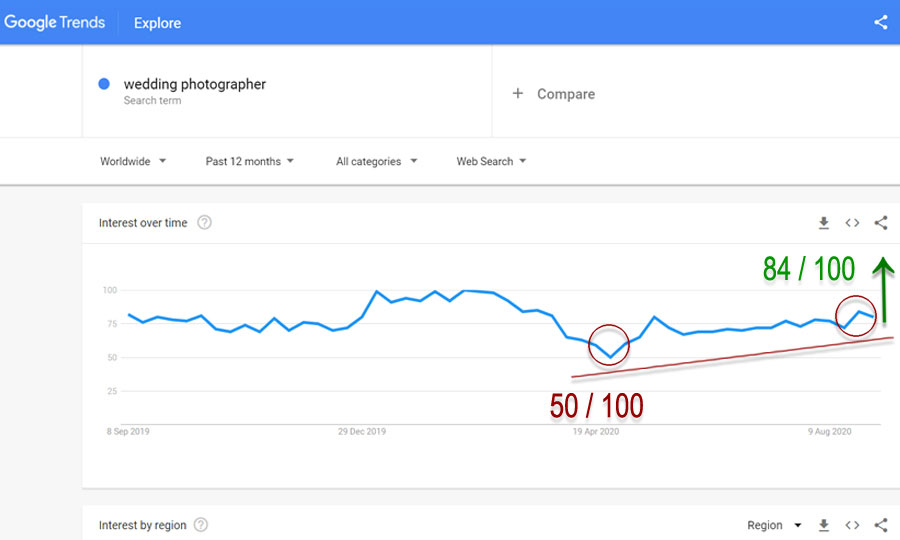 "Wedding Photography" had the most drop since March which gave a search score of 46/100 while in August it came to 68/100 which is not bad as long as there is a continuous rise in the interest and search rate.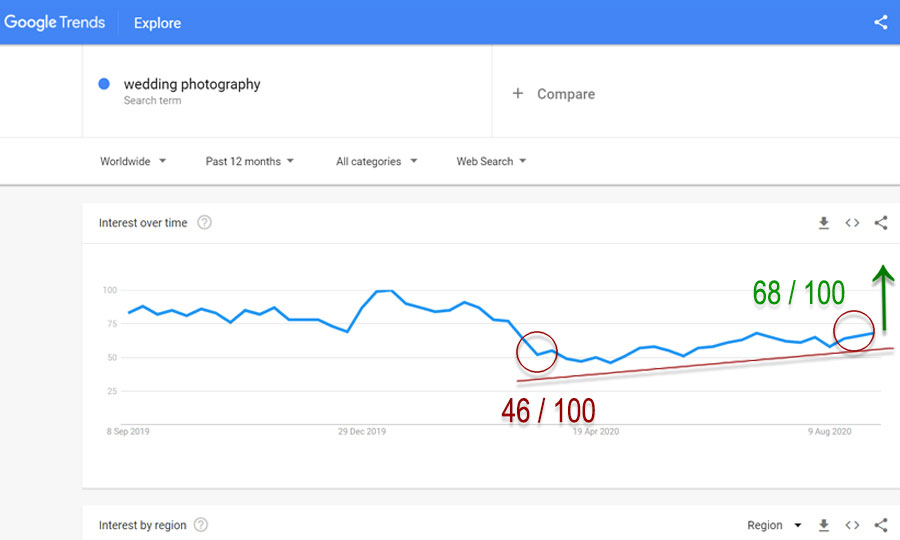 "Photographer" as you can see the big drop was in Feb/March with a search score of 56 out of 100. However, it is constantly increasing as the chart is showing. For August now it is almost 75 on 100 which is a good sign for a recovery in the photography business.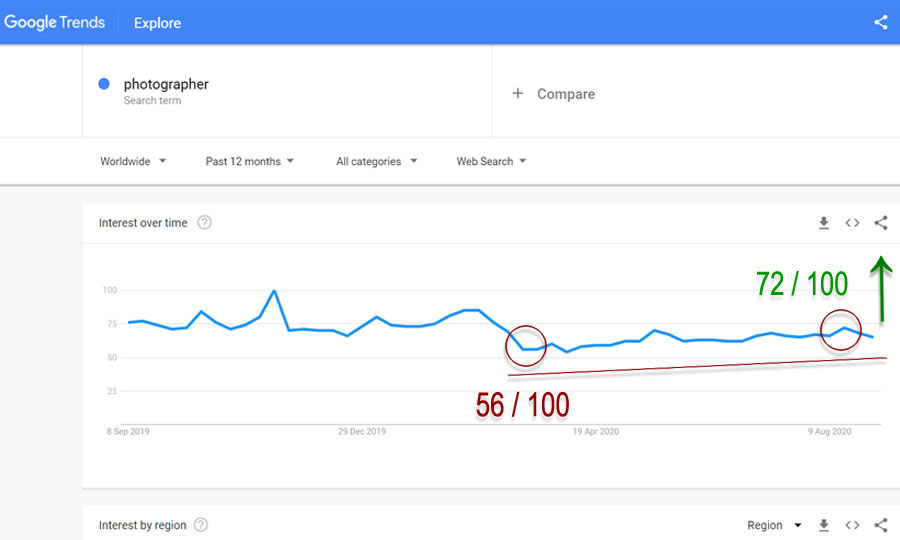 Corona second wave ..
Things are not stable though and the recovery of industries including Photography is not guaranteed yet with an expected second wave of Corona.
However, a photographer can still be productive and use the time in self-developing and business enhancements, here are some tips that you can consider until the full return and recovery of your work:
Make a blog, it helps much in spreading your business.
Update your website gallery and portfolio.
Work on your photo editing skills and creativity.
Be more active on your business social media.
Be in contact with your closest clients.
Give more time to spend with family.
Discover the spiritual side within you, it will payback.
Conclusion:
While it seems like all the reasons went out of our hands, business and money are running out fast and life has so many distractions, taking us from the main goal and mission we are here for.
The one who gave us eyes and ears without asking him to will probably end that pandemic maybe if we just return to him.
Just as Hulk Hogan said:
"God has taken everything we worship"