Did you know that the first known photo manipulation dates back to the 1850s? oscar rejlander, a swedish photographer, created a composite image using 30 different negatives. fast forward to today, and photo manipulation has become an essential skill in the digital era.
In this blog post, we'll guide you through the process of adding a person into your photo while covering various methods and tools, such as photo retouch, photo touch up, and photo retouching services like photorelive.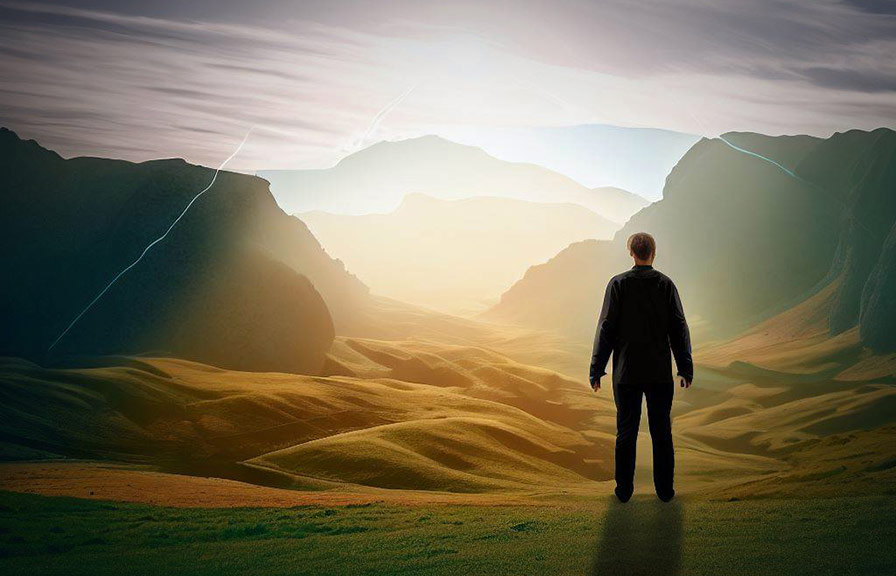 How can photorelive help retouch your photos?
Photorelive is a professional online photo retouching service that caters to photographers, businesses, and individuals. they provide a wide range of services, including photo touch up, photo retouch, background removal, and much more. when it comes to adding a person into your photo, their team of skilled editors can seamlessly blend
The person into the image, making it look as if they were always there in the first place.
To use photorelive, simply upload your photos and provide instructions on what you want to be edited. the team will work on your images and deliver high-quality results within a specified time frame. it's a convenient and reliable option for those who want professional results without investing time and effort into learning
Advanced editing techniques.
What app can i use to add a person to a picture?
There are numerous apps available for both android and ios devices that can help you add a person to a picture. some popular options include:
1. Adobe photoshop mix: adobe photoshop mix is a powerful mobile app that allows you to combine and cut out images, apply looks, and make non-destructive edits on your mobile devices. with its advanced selection tools, you can easily extract a person from one image and place them into another.
2. Picsart: picsart is a popular photo editing app that offers a wide range of features, including the ability to add a person to a picture. using its cutout tool, you can remove the background from the image of the person you want to add, then insert them into
The desired photo.
3. Superimpose x: superimpose x is a powerful photo editing app that specializes in layer-based editing. with this app, you can easily add a person to a picture by importing multiple images as layers, adjusting their size and position, and then blending them together for a seamless result.
These apps cater to different skill levels and offer varying degrees of complexity and control, so you can choose the one that best suits your needs.
How can i add someone to my photo online?
If you prefer to work on your images online, there are several web-based tools that can help you add a person to a photo. here are a few options to consider:
1. Pixlr: pixlr offers two online photo editors, pixlr x and pixlr e, both of which can be utilized to add a person to a picture. pixlr e, in particular, is more advanced and provides layer-based editing, which makes it easier to work on adding a person to your
Photo.
2. Photopea: photopea is an advanced online photo editor that supports psd, xcf, sketch, xd, and cdr formats. with its wide array of tools and features, you can easily add a person to a picture by using layers, selection tools, and blending modes.
3. Fotor: fotor is a user-friendly online photo editor that offers basic editing tools and features. while it may not be as powerful as pixlr or photopea, it's still a good option for those who want a simple solution to add a person to their photo.
How do i photoshop a person into my picture?
Adobe photoshop is the gold standard when it comes to photo editing and manipulation. with its extensive features and tools, adding a person to a picture becomes a straightforward process. here is a step-by-step guide on how to do it:
1. Open both images: open the image with the person you want to add and the target photo in photoshop.
2. Make a selection: use the selection tools (e.g., lasso, magic wand, or pen) to carefully select the person from their original image.
3. Refine the selection: use the "select and mask" feature to refine your selection and ensure a smooth and accurate cutout.
4. Copy and paste: copy the selected person and paste them into the target photo as a new layer.
5. Adjust size and position: use the "free transform" tool to adjust the size and position of the person in the target photo.
6. Blend the images: use blending modes, adjustment layers, and layer masks to make the added person blend seamlessly with the background.
7. Fine-tune: apply final touches, such as shadows and color adjustments, to make the composition look as realistic as possible.
8. Save and export: save your work in psd format to keep the layers editable, and then export the final image as a jpeg or png.
With some practice and patience, you can master the art of adding a person into your photo using photoshop. it's worth investing time in learning the various tools and techniques, as it opens up endless possibilities for creative photo manipulation.
Conclusion
The process of adding a person into your photo can be achieved through various methods and tools, such as professional services like photorelive, mobile apps, online editors, or advanced software like photoshop. by exploring these options and honing your skills, you can create stunning photo compositions that will leave
Your friends and family in awe. whether you're a professional photographer or a casual social media user, photo retouching skills are valuable assets in the digital age. so go ahead, add that person into your photo, and let your creativity shine!